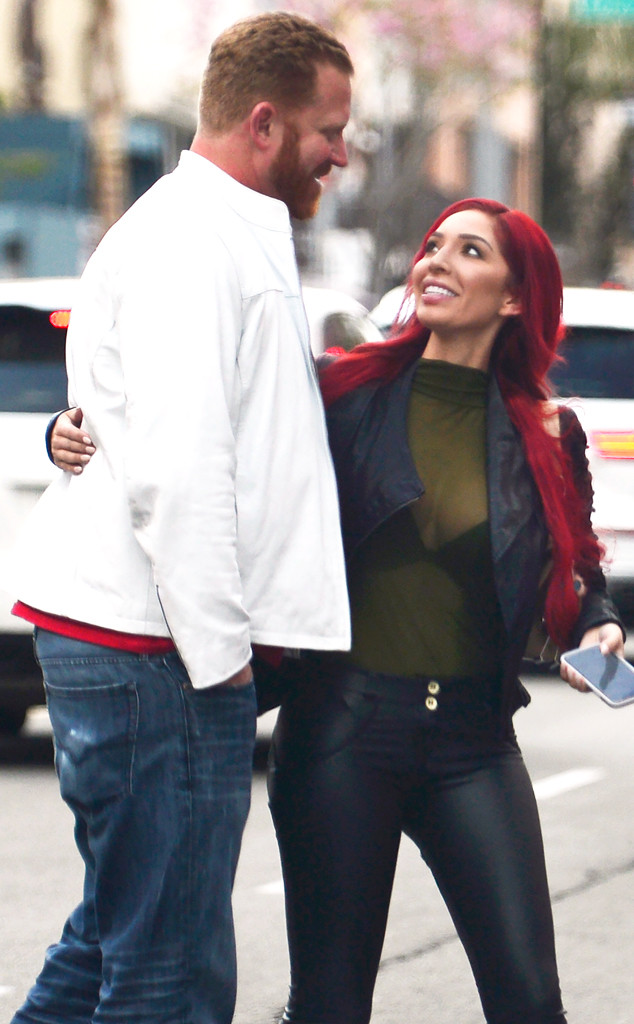 MEGA
UPDATE: After less than two weeks of dating, Farrah Abraham and Aden Stay have split.
"A mutual friend set us up. We went on two dates but we were never in a relationship," Aden shared with E! News. "I don't care about fame nor did I know she had any. She's a nice person and I wish her luck in the future. Right now I'm focused on my career."
Farrah couldn't be reached at this time.
————
Farrah Abraham is so excited and she just can't hide it!
Just one day after the Teen Mom OG star was photographed enjoying a romantic lunch with Aden Stay, E! News can confirm the pair is happily together and dating.
"Aden is smart, a great father, working in entertainment and films for over 15 years," Farrah shard with us. "We're a great team and power couple. I met him in Beverly Hills and literally had a feeling as soon as I saw him...this is my man!"
She added, "I don't want to say too much but I know what love at first sight is and this is that. I can't believe I'm even saying this as I literally thought I'd never have that feeling about someone ever again after Sophia's father passed away."
So who exactly is this stunt performer making Farrah so happy?