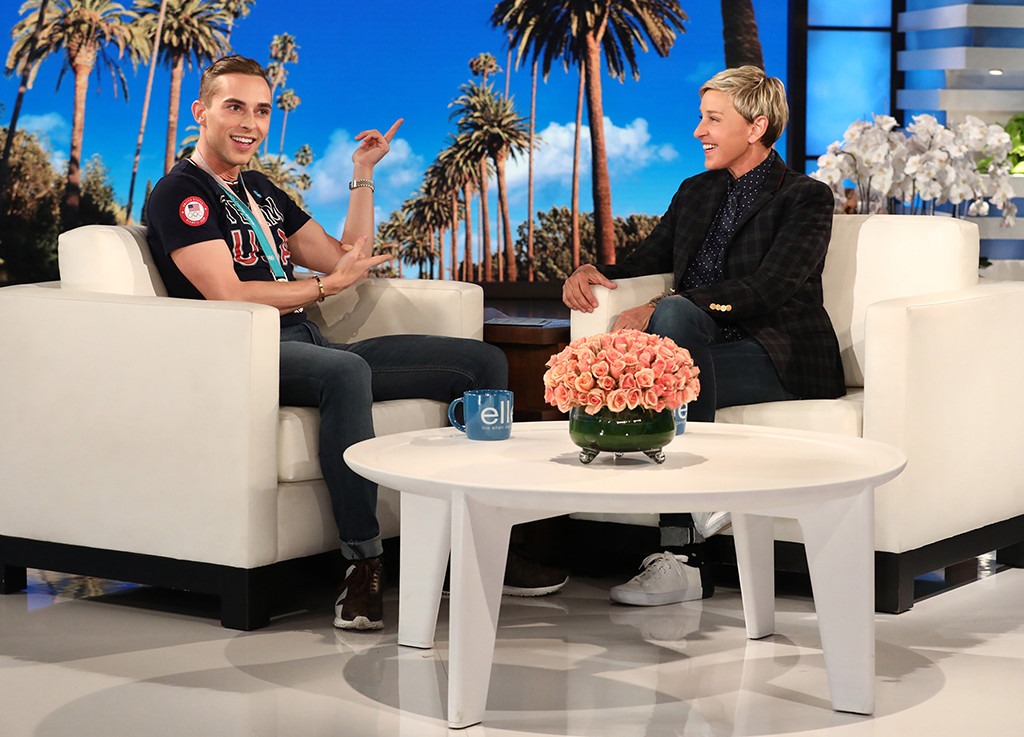 Michael Rozman/Warner Bros.
When it came to competing for Adam Rippon's heart, Shawn Mendes took the silver and Harry Styles took the bronze.
The 28-year-old figure skater broke down the rankings of his celebrity crushes on Thursday's episode of The Ellen DeGeneres Show.
Jake Gyllenhaal took home the gold, with Rippon considering him a "solid answer." The Olympian said Styles used to be higher on his list but that Mendes beat him with his looks.
"I was sleeping on Shawn Mendes. Not literally—but I didn't realize how cute he was," he told Ellen DeGeneres, later explaining that "sleeping on" was a phrase used when underestimating someone.
"Not with—on," he clarified.
Still, Rippon knew his answer could break Styles' heart.
"I know Harry will be upset," he said, spurring laughter from the audience. "I know, love is a funny thing." 
Watch the video to see the interview.
In addition to talking about his celebrity crushes, Rippon dished on how his life has changed since winning a bronze medal at the 2018 Winter Games. 
"You know, like, I'm still the same old hot mess I was 10 years ago," he said. "But I'm still the same person. My life has completely changed but, at the core, I'm still that same old disaster." 
He also talked about his childhood pet fish—Princess Diana and Diarrhea (pronounced dee-arrhea)—and opened up about the work he's doing for GLAAD's LGBTQ youth programs.
"I think going to the Olympics—it's given me a really great platform to give a voice to people who don't have one," he said.
To help support his initiatives, DeGeneres surprised Rippon with a $10,000 check.
Watch The Ellen DeGeneres Show Thursday at 3:00 p.m. EST to see Rippon's full interview.