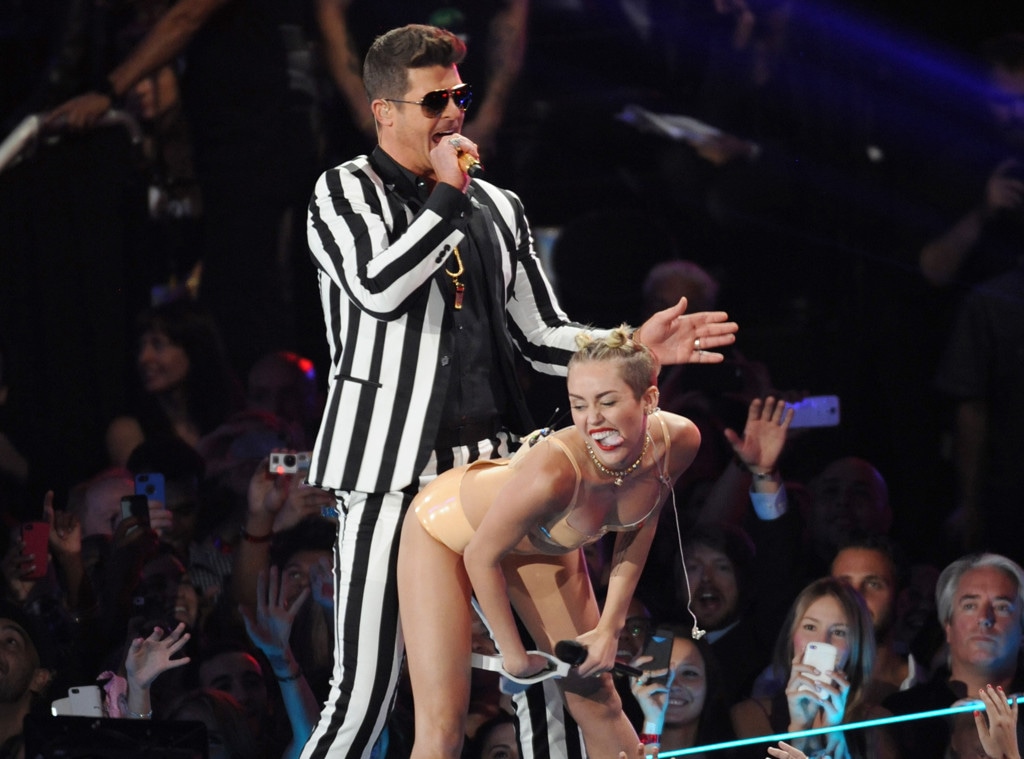 Scott Gries/Invision/AP
For many fans, Miley Cyrus' 2013 MTV Video Music Awards performance brings back memories of Robin Thicke and foam fingers. But for the 25-year-old singer, the controversial number symbolizes a major shift in her life.
"Not only was culture changed, but my life and career were changed forever…It inspired me to use my platform for something much bigger," she says in the new cover story for Wonderland's Spring 2018 issue (via Just Jared). "If the world is going to focus on me and what I am doing, then what I am doing should be impactful and it should be great."
Cyrus says the incident encouraged her to become more involved with the causes she cares about and even launch the Happy Hippie Foundation—a nonprofit that's "fighting injustice for vulnerable populations," including homeless youth and members of the LGBTQ community.
Back in 2013, Cyrus was just starting to shake her Disney Channel image. It seemed like her days starring as Hannah Montana or the teenager in love in The Last Song were over. 
However, Cyrus acknowledges that acting isn't her calling.
"My attention span doesn't love the idea of focusing and being on one project for so many months, especially being a character and not getting to be myself for that amount of time," she says (per Just Jared). "I get really deep into the characters I play, just like I do with music. So then in becomes hard for me to relate—even to my family and friends—I'm so deep into that character. So for right now, I am so content with where I am, being someone else doesn't sound that fun to me."
To read more of Cyrus' interview, check out Wonderland's Spring 2018 issue.