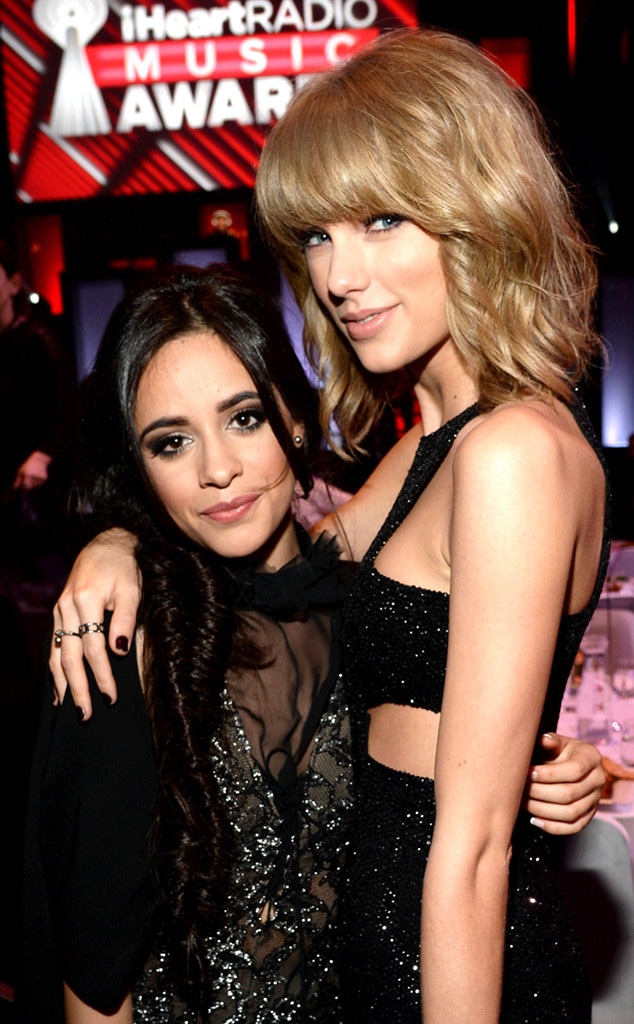 Kevin Mazur/Getty Images for iHeartMedia
Maybe we know what Camila Cabello is doing this summer!
As excitement continues to build around Taylor Swift's reputation stadium tour, some fans are wondering if they just discovered who will be her opening act.
In a Twitter post that has since been deleted, Portland's Live 95.5 teased an upcoming promotion where fans can win a trip to London to see Taylor and Camila in concert at Wembley Stadium June 22.
Taylor fan sites quickly picked up the tweet and graphic and started to speculate. "Tour opener confirmed?" one page asked.
While both Taylor and Camila aren't confirming anything just yet, some Swifties are hopeful the rumor will turn out to be true.
In fact, Camila recently announced a tour for her solo album titled Camila—she has a stop June 21 in London. And when comparing those dates to Taylor's upcoming round of concerts, there aren't any overlaps.
Combine that with the fact that both artists are dear friends and we've got ourselves a solid rumor.
As fans eagerly wait for official confirmation, it's the perfect time to remind fans that Taylor's stadium tour is set to kick off on May 8 in Glendale, Arizona and continue through November.
Ticket sales have exceeded expectations propelling Taylor to add additional tour dates throughout the country. As for what fans can expect once the "Shake It Off" singer hits their neck of the woods, your guess is as good as ours.
If only we could get a few more "Repu-hearsals" Instagram posts in the near future. Stay tuned, Swifties.
Find out if Taylor is coming to your neighborhood by visiting her website here.