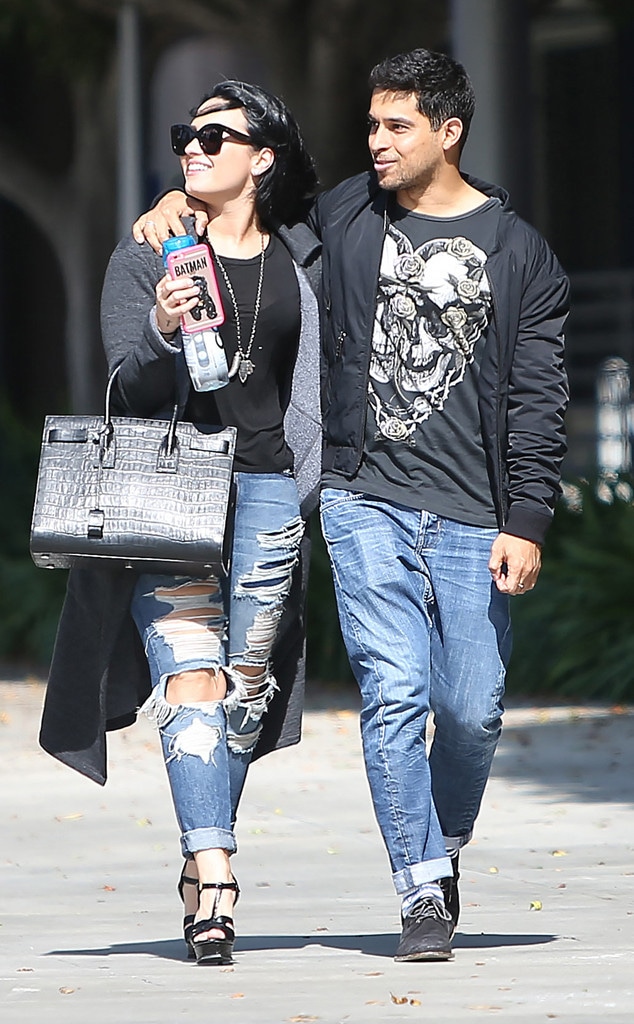 Poersch / AKM-GSI
Never say never when it comes to a Demi Lovato and Wilmer Valderrama reconciliation!
A source reveals to E! News that the 25-year-old singer and her former boyfriend of six years are in a very good place, stating that a rekindling of the relationship wouldn't be all that farfetched.
"They could definitely end up back together," the source says of the famous duo. "They have crazy love for one another and a very special place in each other's hearts. When you have history like theirs, things are so comfortable and familiar. Nothing can really compare."
Demi and Wilmer have been spending time together as of late, most recently being spotted at lunch on Feb. 24 at Sol y Luna restaurant in San Fernando Valley.
The source adds, "Their friendship is very important to both of them. If the timing is right, it would not be a surprise if they find their way back into a romantic relationship. Demi had some oats to sow and Wilmer has always been supportive. They needed to take a step back to be able to see things a little more clearly. They're in a great place friendship wise and are not going to rule anything out."
Since announcing their split back in June 2016 on Instagram, Demi has been very vocal about her love for the Venezuelan actor. In her YouTube documentary Simply Complicated released in October, she revealed her feelings for the 38-year-old That '70s Show alum in a heartfelt interview.
"I've never loved anybody like I loved Wilmer and I still love him," she said. "I think it was love at first sight. We connected on a level that I've never connected with anybody before, he was just my rock, my everything."
"I do have moments where it's late at night and I'm lonely and I wonder if I made the right decision because love is a gamble. I don't know if I'll lose him for the rest of my life. I think my heart is always with Wilmer, I think it was with Wilmer, I think it is with Wilmer, I think it will be. Because you don't share six years with somebody and not give them a piece of your heart and vice versa."
She added, "I'm pretty sure that I'm not going to meet anybody that compares to him, but I'm trying to keep an open heart and open mind when it comes to that."
Wilmer and Demi round two, anyone?