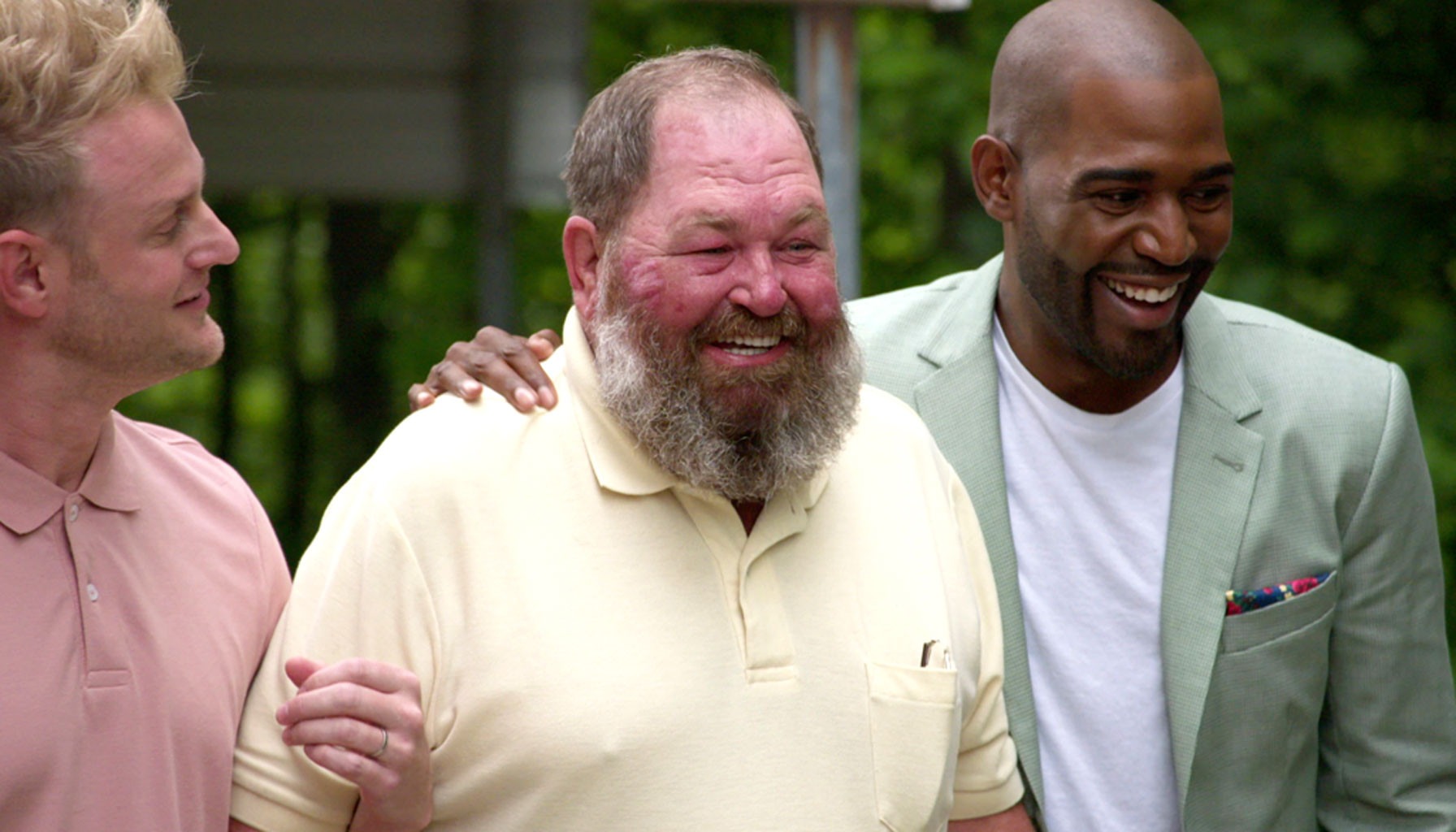 Netflix
One of Queer Eye's most beloved contestants has some relationship news to share.
Less than a month after his episode premiered on Netflix, Tom Jackson updated fans on his love life.
"I just watched my episode for about the 20th time. I cry like a baby every time I watch it," he shared on Twitter. "Just to let the world know, Abby and I are no longer together."
Tom continued, "She will always be the love of my life. I will always love her more than anything!!!!!!!"
In the first episode of the reboot titled "You Can't Fix Ugly," fans first met Tom who was described as a lonely dump-truck driver with a big ol' heart.
During the episode, Tom instantly bonded with the Fab 5 including Tan France, Antoni Porowski, Bobby Berk, Karamo Brown and Jonathan Van Ness over redneck margaritas, his long beard and love for denim shorts.
But perhaps one of Tom's greatest qualities is and was his love for Abby.
"I love Abby more than anything. She says she loves me, I know I love her," he shared in the episode before inviting her to a car show. "You'll have to ask her why she's not with me."
While they had a great night at the show with Abby accepting a second date to dinner, things ended up not working out romantically.
Fortunately, Tom still has nothing but positive memories from the time on his show. And yes, he still has plenty of love for his ex-wife who is featured in many of his recent Twitter posts.
"This is me and Abby when we got married. The happiest day of my life," Tom shared with a wedding day photo. "Other than the day Katie and Chandler were born."
Queer Eye is streaming right now on Netflix.