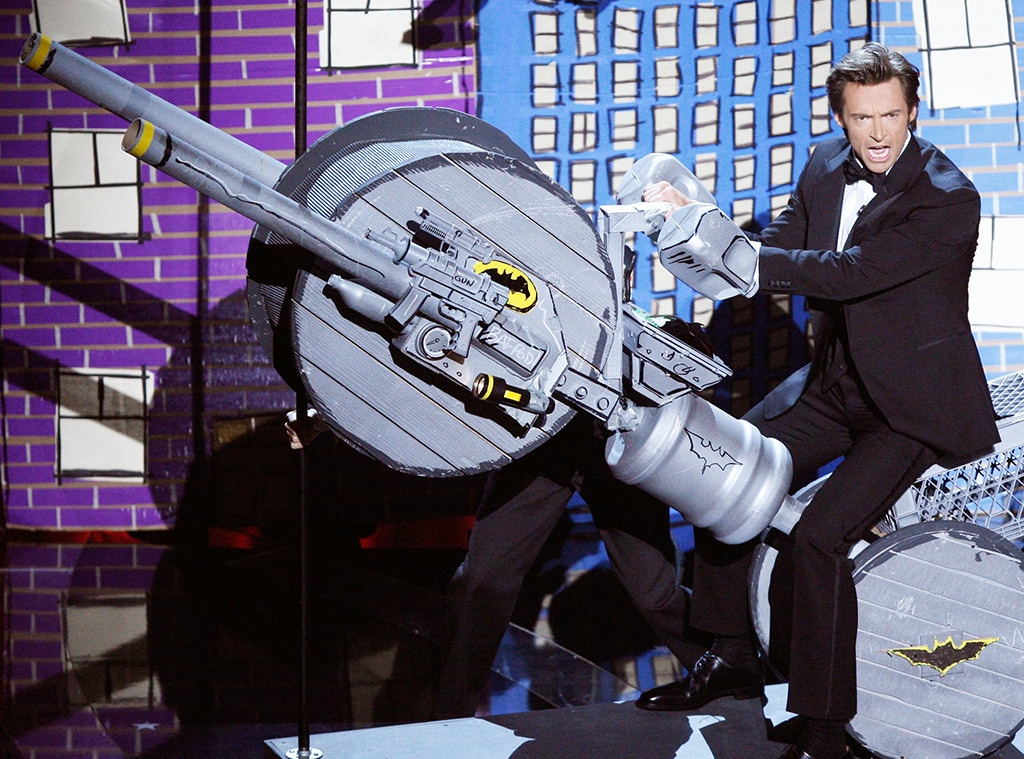 Kevin Winter/Getty Images
An Oscar nomination is considered a career high note for actresses and actors, but sometimes the stars quite literally hit their high note during the show.
The Academy Awards have long been known to incorporate a little song and dance into the annual ceremony, whether it be a performance of one of the Best Original Song nominees, an impromptu bit or a musical opening number. 
Just last year, Justin Timberlake kicked off the 89th show with a high-energy rendition of his hit, "Can't Stop the Feeling," before host Jimmy Kimmel took over as Master of Ceremonies. 
Well, the time has come for Kimmel to take the Dolby Theater stage once again on Sunday for the 2018 Oscars along with a new crop of designated performers, including The Greatest Showman's Keala Settle, "Stand Up for Something" singers Andra Day and Common and "Mighty River" co-writer and performer Mary J. Blige. 
But, before all of those acclaimed performers and nominees serenade us just a few days from now, it's time to look back on the Oscar singers and dancers that came before them and relive the routines that have helped quite literally put a pep in the Oscars' step. Drumroll please...
Fred Astaire, 1970
At 70 years old, the iconic dancer proved he still had the moves when he busted out into a tap routine after presenting an Oscar with Bob Hope. It was his first performance at the Academy Awards. 
Neil Patrick Harris, 2010
With Tony and Emmy Awards, this renaissance man was a shoe-in for a grand musical opening number. With an original song, classic big band and showgirl dancers backing him up, Harris got the show off to an impressive start. 
Hugh Jackman, 2009
Is there anything Hugh Jackman can't do? The star hosted the ceremony back in 2009 and kicked off the big show by belting through a musical montage creatively covering all of the year's Best Picture nominees. Look out for a surprise cameo from Anna Hathaway, too!
Debbie Reynolds, 1978
The triple threat's many talents were on full display 40 years ago when the late star sang, danced and tapped her way through the 50th Academy Awards' opening number all about how far the Oscars had come. 
Jack Black & Will Ferrell, 2004
As one of comedy's best modern duos, the two funny men used their time presenting Best Song in a Motion Picture to perform their own ditty about acceptance speeches that go on a bit too long. Needless to say, it was every bit entertaining. 
Be sure to watch E! News Monday for more Oscar coverage at 7 and 11 p.m., only on E!