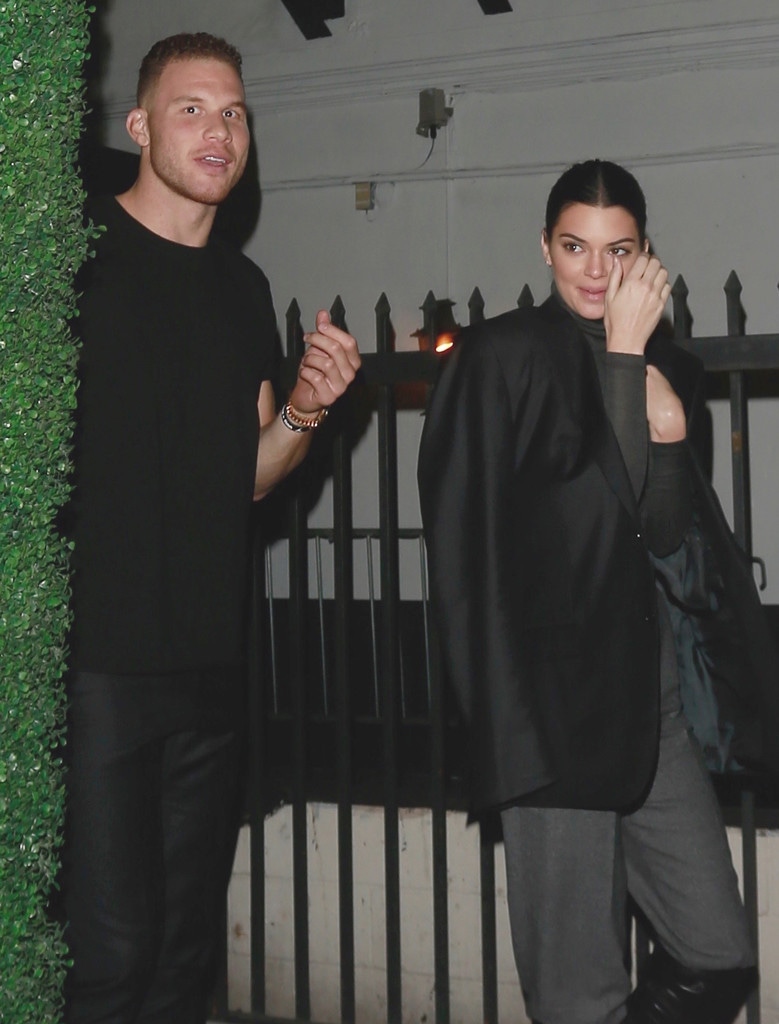 Lies Angeles / MEGA
Kendall Jenner and Blake Griffin's romance appears to have hit a dead end.
Approximately six months after the supermodel and basketball player first sparked romance rumors, multiple sources tell E! News the pair is pumping the brakes on their whirlwind fling.
One insider says Griffin's trade from the Los Angeles Clippers to the Detroit Pistons strained their relationship, saying, "Kendall and Blake talk and she has been to Detroit to see him, but the distance is a major factor. He will be back in L.A. for the summer and its possible they could heat up again. For now, they are still in contact and not ruling anything out."
Meanwhile, Kendall (who was noticeably absent from New York Fashion Week) is prioritizing some time for herself. The source explains, "She really needed a break from the nonstop travel and work. She wants to just stay at home for awhile and chill out." 
A second source echoes that sentiment, adding, "Right now, it's on and off and they still talk and see each other when their schedules allow it." 
Things between the Keeping Up With the Kardashians reality star and NBA athlete has been cooling off for some time, with E! News previously reporting that their status was "never serious."
"They were hanging out but both knew that it wasn't going to be a long-term exclusive relationship," our source shared at the time. "They are still in contact and hangout here and there when they are both in town because they truly have a lot of fun together. Kendall always says that Blake makes her laugh and that's why she loves being around him."
On to the next one, Kenny!