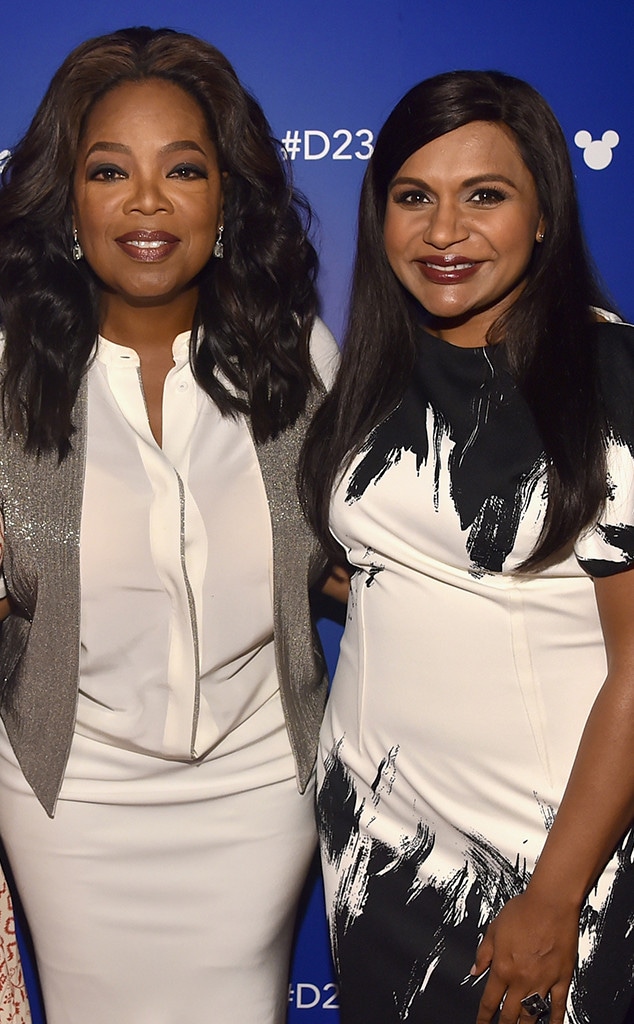 Alberto E. Rodriguez/Getty Images
Oprah Winfrey is known for her grand gestures (just ask those audience members who received a free car). So, it should come as no surprise that the talk-show queen wanted to give her co-star Mindy Kaling a baby gift so extravagant it had to be delivered via U-Haul.
According to USA Today, Winfrey's assistant asked if she could drop off a present for Kaling's baby girl Katherine. Touched by the gesture, the new mom agreed. But when Kaling's assistant said two men in a U-Haul would be stopping by, Kaling knew she wasn't getting the simple bouquet she had originally envisioned.
"All you want in life is to hear that two men in a U-Haul truck are coming to your house because Oprah sent them," Kaling told the media outlet. "I was supposed to go to work that day [but I was like,] 'I gotta be here.'"
When the men arrived at the door, Kaling received a hand-carved bookcase that was "prettier than any professional dollhouse you had ever seen" and was filled with classic children's books.
"I held my baby up to it and I said, 'Did you see what Miss Winfrey did for you?'" she recalled.
Of course, this wasn't just any gift. This was an Oprah gift—so it was extra fabulous. Upon inspecting the books, Kaling discovered that each one had the words "Katharine's Book Club" on it.
Still, Winfrey wasn't completely satisfied with the final result. 
"It wasn't as perfect as I wanted it to be," she told USA Today, adding that she wanted the bookshelf to resemble the treehouse Kaling's character Mrs. Who inhabits in their film A Wrinkle in Time.
But for Kaling, it was a perfect present.
"It was the most amazing gift," she said.
This isn't the first time Winfrey has given an over-the-top baby gift. Gayle King said Winfrey gifted her a live-in nanny after she had her second child.
Clearly, being friends with Oprah has its perks.