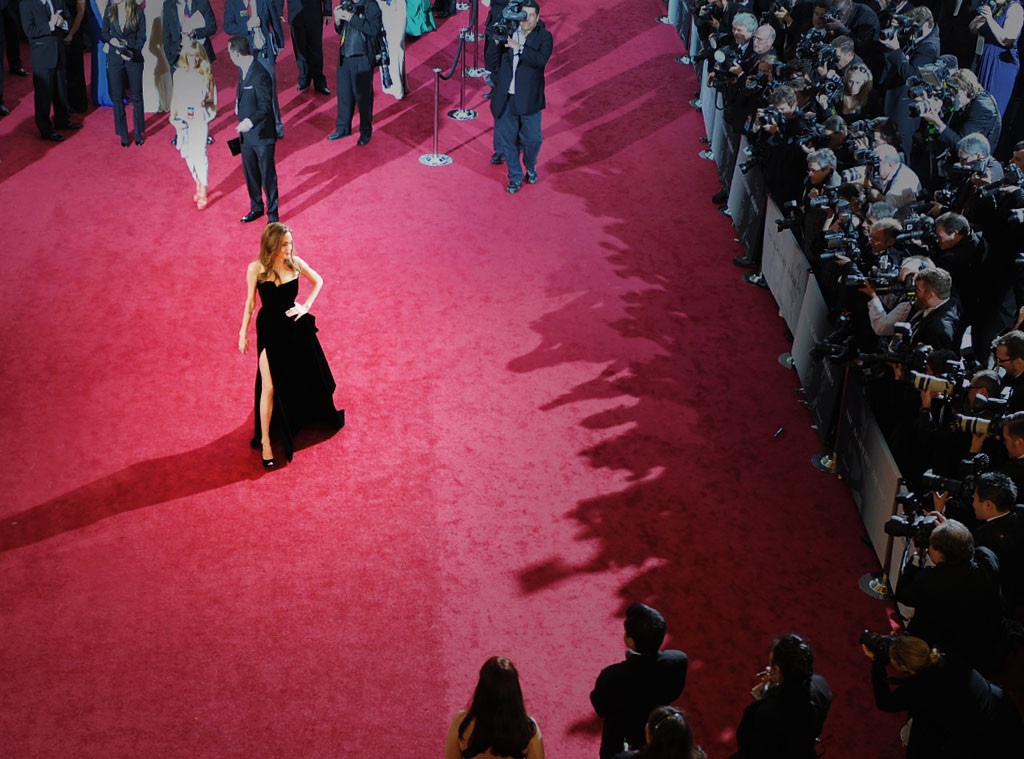 Michael Buckner/Getty Images
The 2018 Oscars red carpet is mere hours away and if you're anything like us, you've got one thing on your mind: Which celeb is going to grace us with the most impressive look of the evening?
You know what we're talking about. Not necessarily the best fashion, but the outfit-moment combo that resonates so intensely that you'll remember it for years to come. (If Halle Berry's Elie Saab number circa 2002 immediately comes to mind, you are not alone—trust. Keep reading.)
If you tune into the E! Live 360 experience presented by AT&T, not only will you be able to see all the stars as they hit the carpet, you'll also get to chime in on what looks you think take the cake.
Wondering what makes a look stand out? Here are some favorites from past Oscars, according to the evening's hosts.
Cate Blanchett in Givenchy Haute Couture, Oscars 2011
Cate is so creative with her style and serves something new every red carpet. The color was a daring choice, but so subtle. The unique and artfully placed beadwork teamed with the accordion pleating created the most beautiful and whimsical moment. —Tan France
Angelina Jolie in Atelier Versace, Oscars 2012
My favorite look is less about the fashion and more about how it made me feel. I would say Angelina's leg dress is the most iconic, because I interviewed her while she was wearing that dress on the Oscars red carpet that year. It was my first on-camera interview, and it's seared into my memory. —Will Marfuggi
Halle Berry in Elie Saab, Oscars 2002
OK, starting with her dress: I can't even handle it. The sheer fabric, the rich and beautiful colors and the flowers! It's the perfect combination of sexy and elegant. I really love that she also rocked a very natural glowing face (which is very Halle), because her dress is clearly the star of the show. —Jazzmyne Robbins
This look was everything. Halle is such a natural beauty, and her understated makeup was so classic, yet her dress was so daring and bold. It's unlike anything we had seen or have still yet to see. It was edgy, yet classy and unbelievably sexy. So yes, color me impressed and call me obsessed. —Sinéad de Vries
To make sure you're among the first to sneak a peek, download the E! News app at the iOS App Store or Google Play Store and join us live on Oscars night, Sunday, March 4 at 5 p.m. ET/2 p.m. PT.
Be sure to watch E! News Monday for more Oscar coverage at 7 and 11 p.m., only on E!