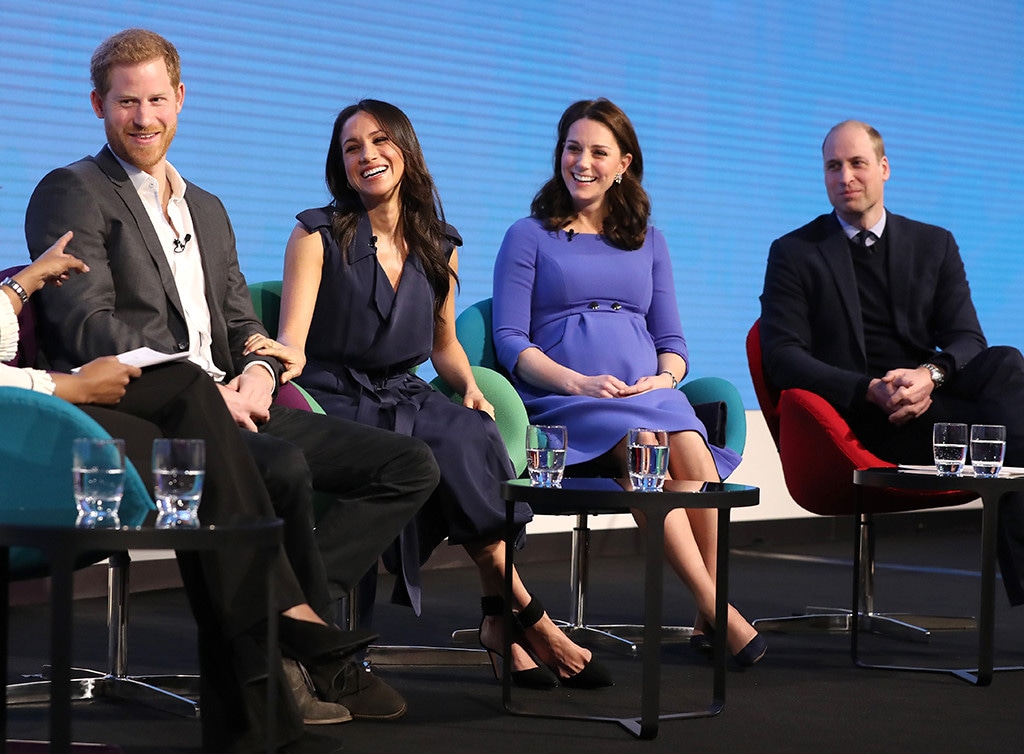 Chris Jackson - WPA Pool/Getty Images
For Meghan Markle, working alongside Prince Harry and her future in-laws is "togetherness at its finest."
The former Suits star weighed in on joining the royal family business on Wednesday during her first official engagement with her fiancé, Prince William and Kate Middleton.
The royals and the actress were part of a panel to discuss their work and vision for The Royal Foundation. During the discussion, moderator and BBC journalist Tina Daheley asked the group if they ever have disagreements as a family. 
"Oh, yes!" William said, spurring laughter from the audience. 
Harry described the bouts as "healthy disagreements" and considered differing viewpoints a benefit.
"I think it's really good that we've got, you know, four different personalities," he said, "and, you know, we've all got that same passion to want to make a difference but, you know, different opinions. And I think those opinions work really, really well." 
Still, the future groom acknowledged that "working as family does have its challenges." 
"Of course it does," he said, leading to more laughter from the audience. "The fact that everyone's laughing means everyone knows exactly what I'm implying. We're stuck together for the rest of our lives so." 
However, Meghan seemed happy with that idea. 
"Togetherness at it's finest, really," she added.
Chris Jackson - WPA Pool/Getty Images
And while this is the group's first official engagement together, this isn't the first time they've been seen together. Meghan joined the royal family for Christmas Day service.