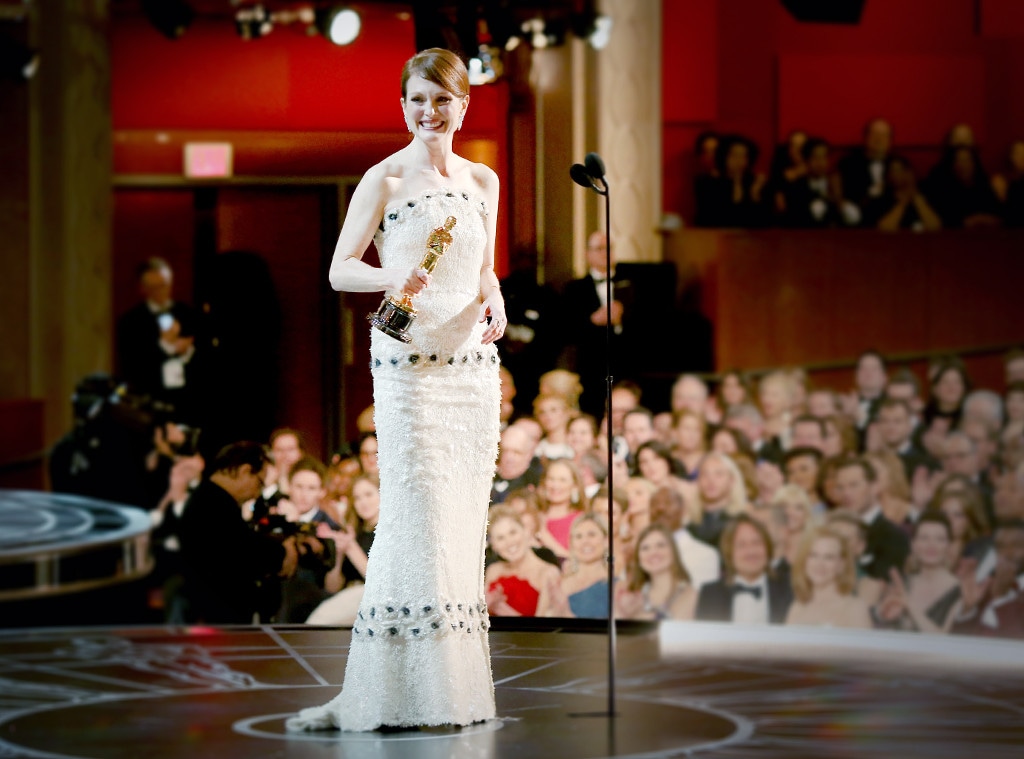 Christopher Polk/Getty Images
Who will take home the Academy Award for Best Actress come Sunday?
It could be Meryl Streep in a draped, long-sleeve stunner...or Margot Robbie in Miu Miu, like she wore at the 2018 SAG Awards...or Saoirse Ronan, the season's red carpet darling, in any of the couture houses. The truth is you never know who will go home with the golden statue—and what they'll be wearing—but one thing is for sure: Whomever wins the Best Actress category will also go down in fashion history. 
No one can forget Jennifer Lawrence's 2013 win in that strapless, structural Christian Dior gown, which may have been so tough to walk in that J.Law tripped on the way to accepting her award. There was Julianne Moore's 2015 custom Chanel dress that sparkled as the A-lister glowed. Of course, who could forget Halle Berry's epic and historic 2002 sheer Elie Saab look?
Can't quite remember the details? Click through to take a look back at the ensembles, worn by Oscar-winning stars in the Best Actress category, from 1958 (fun fact: the first Oscars was in 1929) to now. 
Be sure to watch E! News Monday for more Oscar coverage at 7 and 11 p.m., only on E!