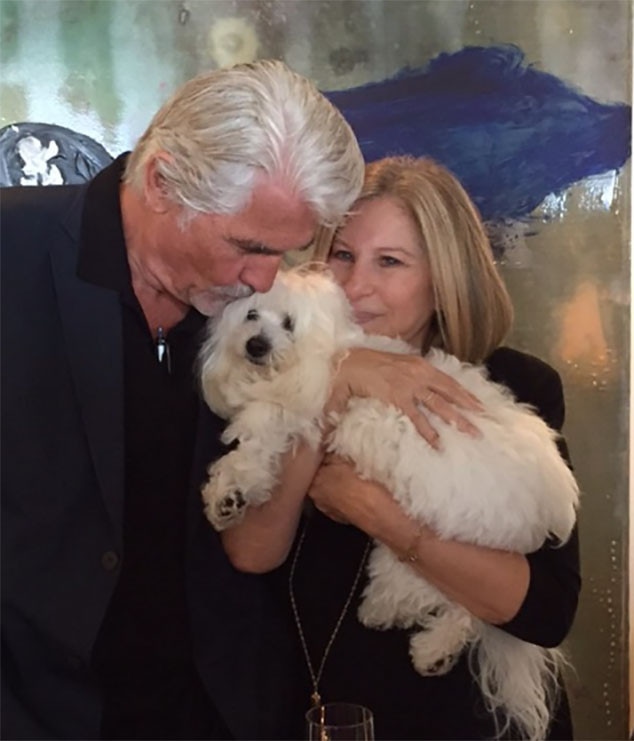 Instagram
Barbra Streisand's beloved late dog Samantha is more than a memory. 
The Hollywood icon has never been shy about her devotion to her longtime pet, the Coton du Tulear nicknamed Sammie that passed away in May 2017 after 14 years. Having once likened her to the daughter she never had, it seems their bond was so strong, Streisand turned to science to preserve her for a new generation. 
As the Oscar winner revealed to Variety, she had cells taken from Samantha's mouth and stomach and used them to clone two new dogs named Miss Scarlett and Miss Violet. As for the inspiration behind their elegant monikers, Streisand had dressed them in red and lavender to help tell the two new additions to her family apart.
"They have different personalities," Streisand told the magazine. "I'm waiting for them to get older so I can see if they have her [Samantha's] brown eyes and seriousness."
The third dog, Miss Fanny—a nod to the nickname her character Fanny Brice had in Funny Girl—is a distant cousin of Samantha's. it was Miss Fanny's mother's name, Funny Girl, that  caught Streisand's attention and just like that, she had a trio of dogs. 
As for Samantha, she will live on in Streisand's heart. "May she rest in peace," the star wrote last year at the time of her passing. "We cherish every moment of the 14 years we had with her."