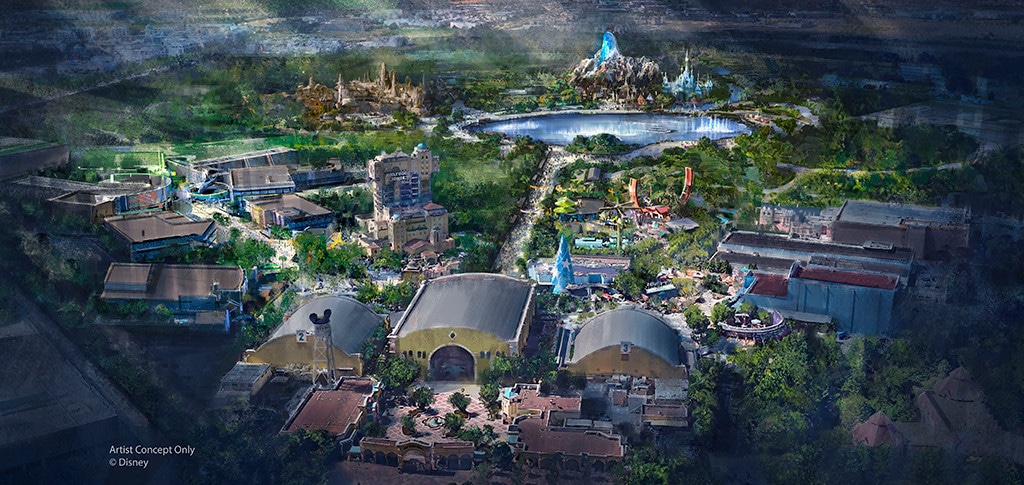 PRNewsfoto/Disneyland Paris
The Walt Disney Company is spending $2.5 billion to expand Disneyland Paris.
At an event with French President Emmanuel Macron in Paris Tuesday, chairman CEO Bob Iger announced three new areas will be based on popular franchises: Frozen, Marvel and Star Wars. "We're very excited about the future of Disneyland Paris and continue to invest in its long-term success," Iger said. "The resort is already the leading tourist destination in Europe, and the transformative expansion we announced today will add even more of our beloved characters and unparalleled storytelling to create new lands, attractions and entertainment that further elevate the guest experience and drive new opportunities for tourism in this dynamic region."
The Walt Disney Company said it will also add a lake, which will connect the three new areas. Macron thanked Iger on Twitter for the company's latest "long-term investment and very strong commitment," tweeting, "Your confidence shows that France is back! #ChooseFrance."
The theme park's expansion in Paris will roll out in three phases beginning in 2021.
Disneyland Paris—located in Marne-la-Valle, about 20 miles outside of Paris—opened in 1992. In early February, the Walt Disney Company announced it will revamp Paris' Rock 'n' Roller Coaster Starring Aerosmith as a new "high-speed, hyper-kinetic adventure" featuring Iron Man.