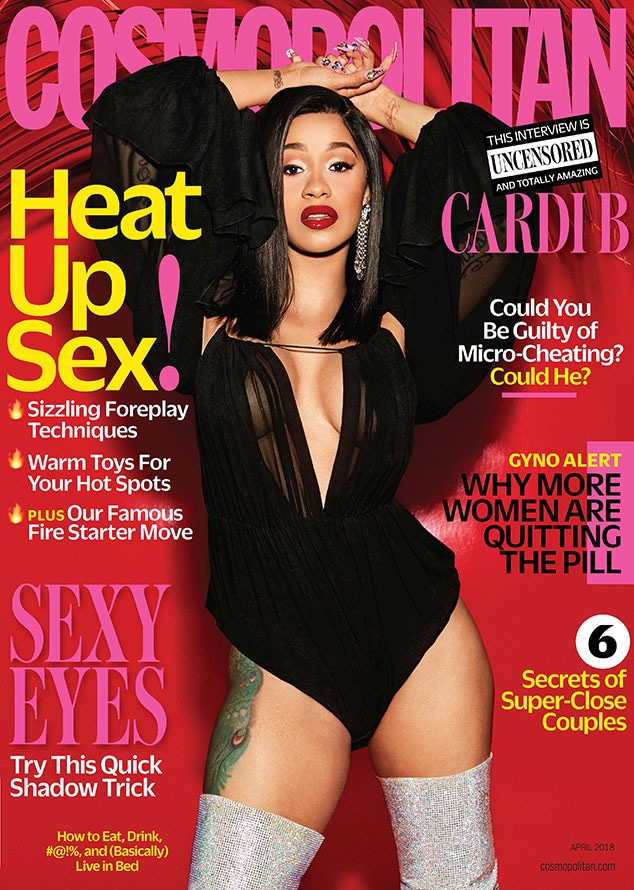 Kai Z Feng
As they say, there are many sides to every story. According to Cardi B, we don't know all of them. 
The Grammy nominee has been stuck in an uncomfortable spot since her fiancé Offset was at the center of cheating allegations earlier this year. While she's already rebuffed her critics in the wake of the claims— tweeting back in January, "I don't need to be rushed or be told what to do"—the star has since doubled down on her decision to stay with the Migos star despite whatever he's guilty of doing. 
"It's like everybody is coming down my neck like, 'Why are you not leaving him? You have low self-esteem.' I don't have low self-esteem," she retorted in an interview with Cosmopolitan. "I know I look good. I know I'm rich, I know I'm talented. I know I could get any man I want—any basketball player, football player. But, I want to work out my sh-t with my man, and I don't got to explain why."
As the confident rapper continued, "I'm not your property. This is my life...I'm going to take my time, and I'm going to decide on my decision.
Her final note on the topic? "It's not right, what he f--king did—but people don't know what I did, 'cause I ain't no angel."
If it wasn't already clear, the star is entirely unapologetic and unwavering in her identity. 
"Everybody got different beliefs and different religions and were raised differently, yet you also supposed to be careful you don't offend somebody. Everybody gets bothered about everything. Everybody got a f--king opinion about you," she told the magazine. "If I change myself, then I'm going to lose myself, and I won't be who makes me happy."
The 25-year-old's philosophy particularly applies to her history as a stripper and all of the stigmas attached.  
"People say, 'Why do you always got to say that you used to be a stripper? We get it.' Because y'all don't respect me because of it, and y'all going to respect these strippers from now on," the "Bodak Yellow" star said. "Just because somebody was a stripper don't mean they don't have no brain."
The April issue of Cosmopolitan hits newsstands March 6.