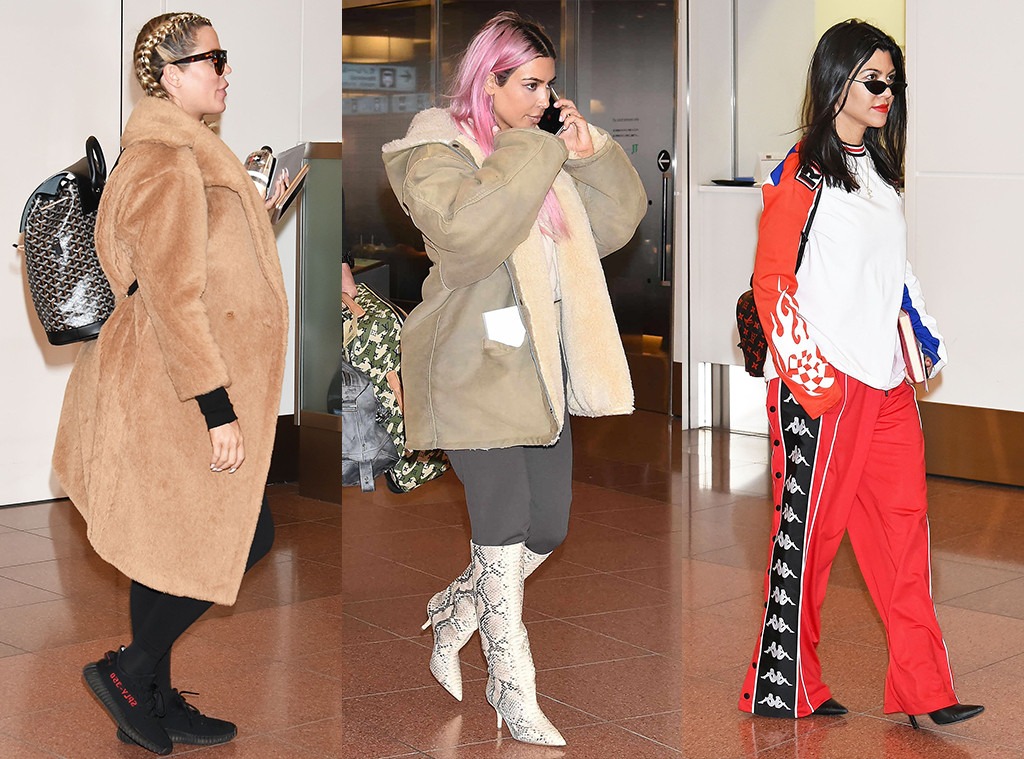 Jun Sato/GC Images
The Kardashians are big in Japan!
Kim Kardashian and Kourtney Kardashian hit up Toyko on Monday for one last sister trip with Khloe Kardashian, who is 8-months pregnant, before she gives birth to her first child with boyfriend Tristan Thompson.
Despite being in her third trimester, the pregnant reality star wanted to go on a final trip with her beloved sisters, reports People.
The trio sisters appear to be having a blast, taking to Instagram to share several images of the girls-only vacay.
The mom-to-be started the trip showing off matching personalized luggage from Maison Goyard. The NBA player's lady love also shared a video from the tarmac before the lengthy flight from Los Angeles to Tokyo.
A few hours into the 'cation, the expectant 33-year-old delighted her army of social media fans with some new bump images of herself with the caption, "8 months bumpin'."
Meanwhile, Kourt took images of a newly pink-haired Kim, who was all about her silver biker shorts, walking through the bustling neighborhood of Shibuya. 
As for Kourtney's social media, the oldest Kardashian also shared images from the trip, highlighted her ensemble, which consisted of fire-engine red pants, black pumps and fishnet stockings. Rawr!  
Meanwhile, Kim posted images of what looked like hot pink toy car (that matched her hair, obvs) but was actually a flip phone.
In June 2017, Kim visited Tokyo with husband Kanye West for a surprise trip for his 40th birthday. 
The Keeping Up with the Kardashians star shared her big adventures with her main man on Snapchat and also showcased some fabulous ensembles. 
The couple hit up a restaurant from Kill Bill, saw some speed racing and even hit up Japanese McDonald's! The lovebirds also took some time out of their fashionable trip to pose for selfies from their hotel room.