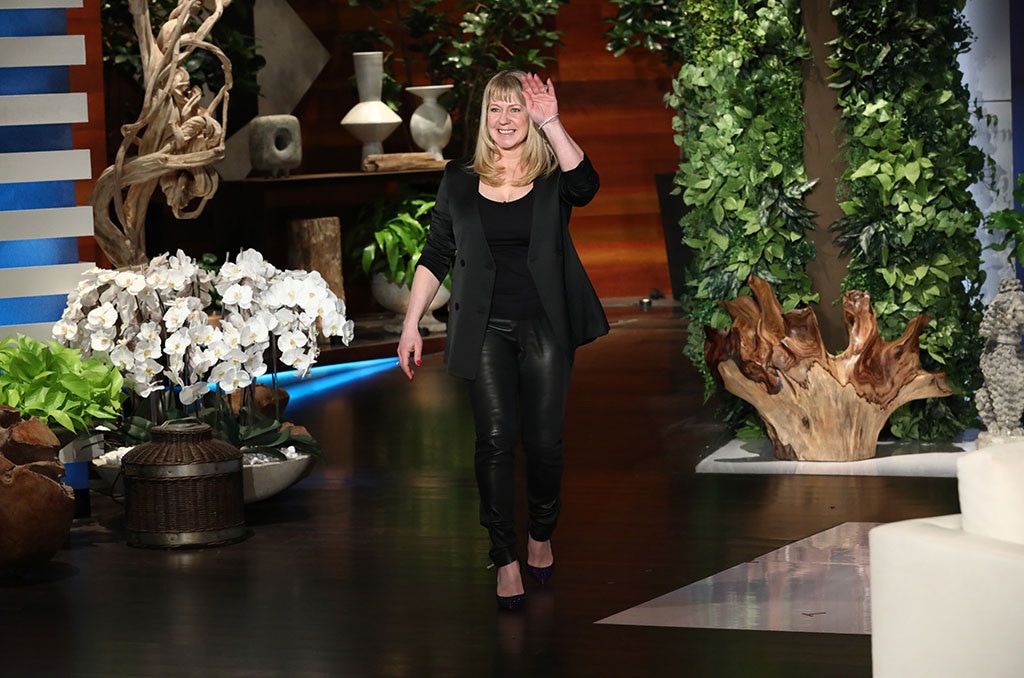 Michael Rozman/Warner Bros.
She may be the American queen of the triple axel, but Tonya Harding isn't leaping to compete against this year's crop of Olympic figure skaters. 
The famed ice skating competitor stopped by Ellen DeGeneres' daytime set on Monday, where she dished on the finished Winter Olympics in South Korea. 
"Wow. I'm so glad I'm not competing against them now," she candidly told the comedian. "I was always about doing the triple axel or the triple-triple and nowadays you can do the triple-triple and still get the same points as you can when you do the triple axel, so why do the triple axel?"
Harding is famously the first American woman to land a triple axel in competition. In fact, it's still such a difficult feat today that the team behind I, Tonya had a difficult time finding a stunt double willing to risk doing the move before the Olympics. "It's three and a half revolutions instead of it being three," Harding explained. 
As a result, the moment she landed it for the first time in front of judges in 1991 was unforgettably sweet. "It was like, 'Yes! I did it. I did it,'" Harding recalled. "I competed for me, but I performed for the people."
She competed all the way to the 1992 and 1994 Olympics. "Being there for the first time and stepping on the ice for the practice sessions, you're going, 'Holy crap. Oh my God, this is the Olympics,'" she described of those milestone days. "Then you have to remember that you need to bring yourself back down to a level that this is just another competition, so then you're like that for a bit and then you kind of start looking around again, you're like, 'Holy crap. This is the Olympics. I made it.'"
Decades later, the star's rise to fame and subsequent fall from glory has been memorialized in Margot Robbie's celebrated film. In addition to scoring a variety of nominations, the project has earned high praise from Harding.
"The movie was fantastic. Everyone did such a great job," Harding told DeGeneres. "Margot putting out so much effort to learn how to do the jumps and to learn my backwoods kind of hick girl kind of attitude and Allison [Janney] totally blew it out of the water...that was my mother."