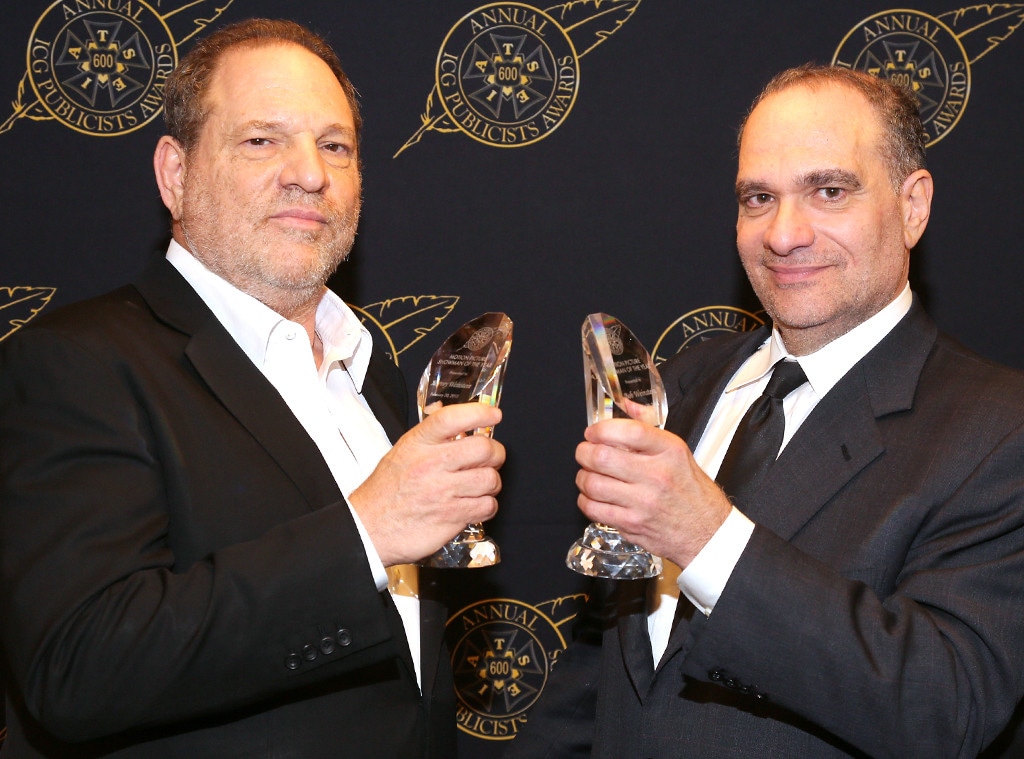 Mathew Imaging/WireImage
The Weinstein Company is set to file for bankruptcy.
According to a letter obtained by Variety, the company's board of representatives announced the news Sunday night after a deal to sell the company fell through.
The letter was addressed to potential buyers Maria Contreras-Sweet and Ron Burkle. According to The New York Times, the two were part of a group of investors that offered to purchase The Weinstein Company for about $275 million and assume $225 million in debt. However, the letter refers to their plans to buy the company as "illusory."
"While we deeply regret that your actions have led to this unfortunate outcome for our employees, our creditors and any victims, we will now pursue the Board's only  viable option to maximize the company's remaining value: an orderly  bankruptcy process," the board stated in the letter.
The letter comes two weeks after New York Attorney General Eric T. Schneiderman filed a lawsuit against the company and its founders Harvey Weinstein and Bob Weinstein for violations of New York's civil rights, human rights and business laws. 
In a statement to E! News, Ben Brafman, attorney for Harvey Weinstein, said "many of the allegations against Harvey Weinstein are without merit."
According to the letter obtained by Variety, the board claims the organization worked "tirelessly to finalize an agreement to present to the Attorney General for approval" and that it acceded to "virtually every demand" the investors imposed. However, it also states that Contreras-Sweet and Burkle did not keep their "promises," including provisions for "gold standard" human resource policies, as well as "necessary interim funding." In addition, the letter claimed the investors imposed new conditions that would make the closing take longer than expected.
"We believed in this Company and in the goals set forth by the Attorney General. Based on the events of the past week, however, we must conclude that your plan to buy the company was illusory and would only leave this company hobbling toward its demise to the detriment of all constituents," the letter read. "The Board will not let this happen. Despite your previous statements, it is simply impossible to avoid the conclusion that you have no intention to sign the agreement—much less close one—and no desire to save valuable assets and jobs. This is regrettable, but not in our power to change."
Harvey Weinstein faces several sexual misconduct, harassment and rape allegations. A rep for the producer previously told E! News that "any allegations of non-consensual sex are unequivocally denied." Harvey was terminated from the organization in October.