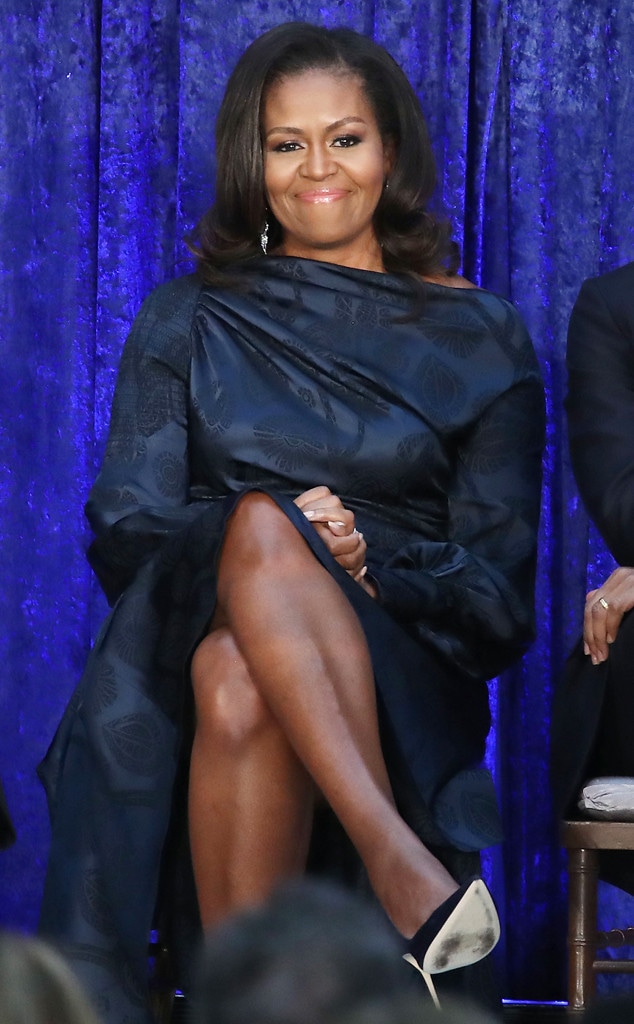 Mark Wilson/Getty Images
Former First Lady Michelle Obama will release a memoir this November.
The news was announced on Sunday. Former President Barack Obama's wife's new book is titled Becoming.
"Writing Becoming has been a deeply personal experience," Michelle said in a statement released by publisher Penguin Random House. "It has allowed me, for the very first time, the space to honestly reflect on the unexpected trajectory of my life. In this book, I talk about my roots and how a little girl from the South Side of Chicago found her voice and developed the strength to use it to empower others. I hope my journey inspires readers to find the courage to become whoever they aspire to be. I can't wait to share my story."
The memoir will be made available in 24 languages.
The former first lady also plans on embarking on a U.S. and international book tour to promote Becoming.
In 2017, the former first lady and her husband reached a joint agreement with Penguin Random House to publish books. They signed a deal that is believed to be worth more than $65 million, reports say.
In 2012, she published the book American Grown, in which she talked about her White House kitchen garden and initiatives to promote healthy eating in America. The former president has published two books, Dreams from My Father and The Audacity of Hope.