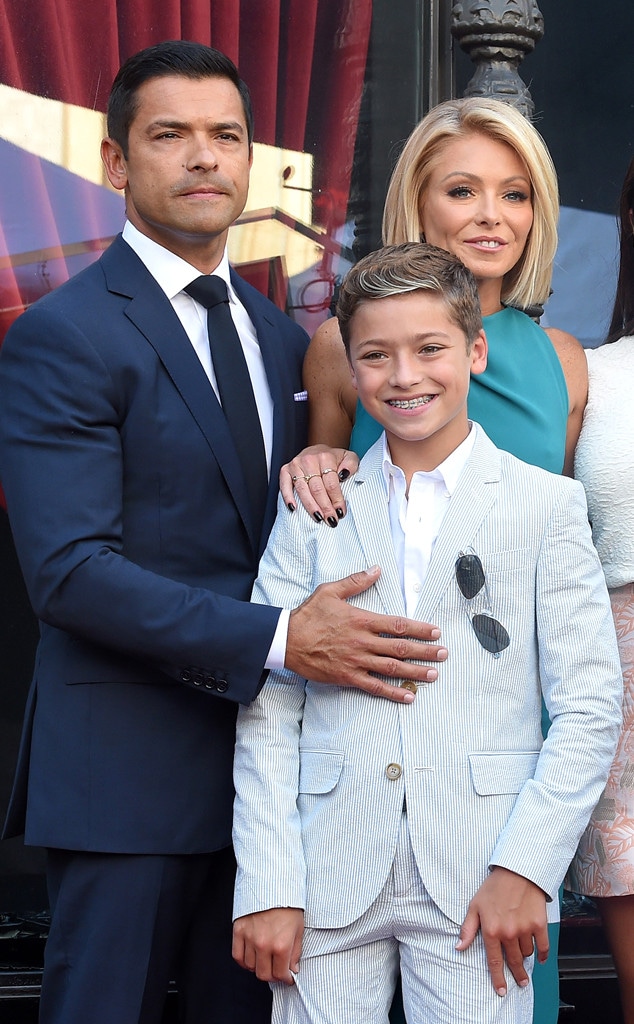 Axelle/Bauer-Griffin/FilmMagic
Kelly Ripa and Mark Consuelos made one cute kid—and he's growing up!
The proud (and famous) parents each took to Instagram on Saturday to give their son Joaquin Antonio Consuelos an adorable tribute on his 15th birthday.
The doting dad shared a post which featured a slew of photos of the teen chronicling him from when he was a baby to today, his mid-teens.
The 46-year-old actor, who has been married to Ripa since 1996, wrote to his youngest son on Instagram, "Happy 15th bday Quino...We love you buddy."
Meanwhile, Live With Kelly and Ryan also shared a cute Instagram video, which featured a video compilation of photos of her son, with the caption, "QUIN-CE! Happy 15th Birthday to the new born baby. I love you so much I'm going to wrestle you to the ground and pin you in three seconds."
Check out the photos of the couple's lookalike youngest son!
In October, Ripa spoke about her son on her hit morning talk show and got emotional when she opened up about her son overcoming his struggle with dyslexia in his Freshman year of high school. 
"A lot of you that watch the show know he has dyslexia, so school has always been a very big challenge for us in our household," Ripa revealed on the air. She explained that she "broke down" in the middle a parent-teacher conference upon finding out that the teen was getting all A's.
She said her son was at the conference and "He was laughing so hard at me crying because I think it made him so uncomfortable...I said, 'I'm so proud of you,'" said the star.
Looks like she still is!
Consuelos and Ripa also have a 20-year-old son Michael and 16-year-old daughter Lola.