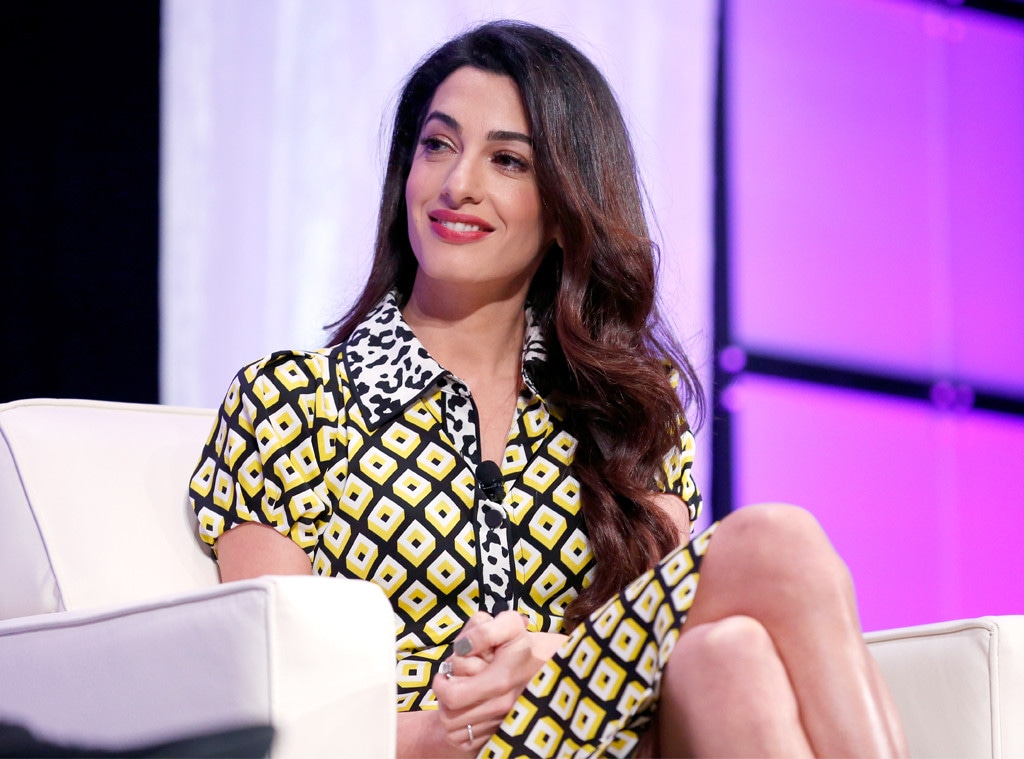 Marla Aufmuth/Getty Images for Watermark Conference for Women 2018
Human rights attorney Amal Clooney, who is married to superstar actor George Clooney, has nothing but praise for the outspoken students who survived the Marjory Stoneman Douglas High School shooting on Feb. 14.
During the 2018 Watermark Conference for Women in San Jose, CA., the 40-year-old mother of twins made it a point to speak about how the survivors have inspired her and why she and her husband decided to donate $500,000 to the students' March For Our Lives earlier in the week. 
"I am just blown away by these students. I think they are doing an amazing job turning a tragedy into advocacy," Clooney said (via Popsugar). "It's only been a week since this happened and I'm in awe of how courageous they are and how effective they are. I would never have had the possesion of mind or the courage at 16 years old, let alone having just gone through what they have, to be able to stand face to face with the president, a senator, the NRA, and answer those tough questions."
The legal eagle continued, "They are the best vehicle and best hope for change. I really hope that they will succeed and make a meaningful difference."
In the wake of the shooting that left 17 dead, Stoneman Douglas students have advocated for gun control. Some have spoken at protests, several appeared in front of Marco Rubio and the spokeswoman for the NRA at a CNN town hall earlier this week. Others have met with Donald Trump at the White House.
Earlier this week, Amal put her money where her mouth is. She and her Oscar-winning husband pledged $500,000 to March for Our Lives—a protest organized by survivors of the Marjory Stoneman Douglas school shooting.
George and Amal said in a statement to E! News they were "so inspired by the courage and eloquence" exhibited by Marjory Stoneman Douglas' students, and said they plan to "stand by side with this incredible generation of young people from all over the country" during the event. 
As for why this cause was so important to her and her husband, the attorney said at the Watermark Conference, "George and I just personally wanted to make this contribution and say that we will be there with our family because my children are very lucky to go to school here and I know their lives will literally depend on it."
"The new generation, the young people, feel empowered to make a change, and frankly, they are the ones who should have the platform. The march we're attending, it's their march. They are the ones that are going to be speaking, and if someone tries to tell them what the reality is, their response should be, 'Well, I was the one hiding in the closet a week ago, so let me tell you how I feel and this is what would make me feel safe.' Watching them gives me a lot of hope."