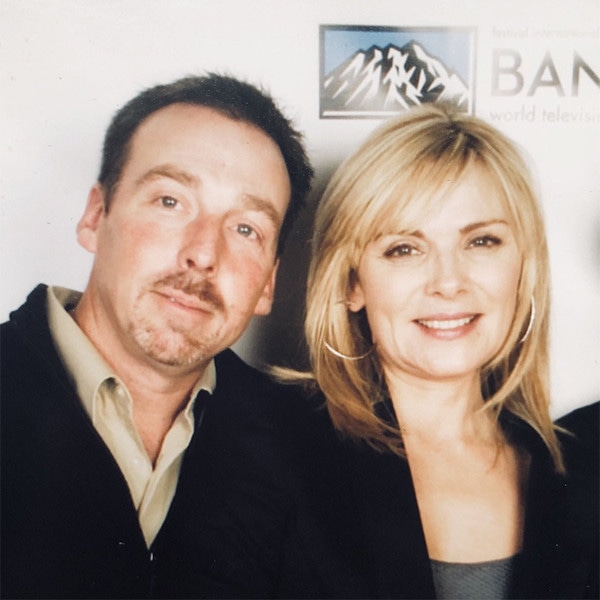 Twitter
Kim Cattrall paid tribute to her only brother Christopher Cattrall in a memorial service in Scotland this weekend.
The 55-year-old, one of the 61-year-old Sex and the City alum's three siblings, was found dead at his home in Canada earlier this month.
"Thank you to St Cuthbert's Parish Minister in Edinburgh Reverend Peter Sutton and our wonderful, joyful Scottish friends for making us laugh today. Lighting a candle in memory of our brother, son, father, & husband, Christopher Adrian Alexander Cattrall.," Kim wrote on Instagram on Saturday, alongside a photo of her with the minister and an unidentified man. "Forever in our thoughts. RIP xo."
The actress was born in Liverpool in the U.K. and spent her childhood in England and Canada before moving to New York to pursue acting.
Just prior to Christopher's death, Kim had sent out a plea on social media to find him as he had been reported missing.
A week after Christopher's death, Kim posted on Instagram, "My Mom asked me today 'When will that @sarahjessicaparker, that hypocrite, leave you alone?' Your continuous reaching out is a painful reminder of how cruel you really were then and now. Let me make this VERY clear. (If I haven't already) You are not my family. You are not my friend."
She added, "So I'm writing to tell you one last time to stop exploiting our tragedy in order to restore your 'nice girl' persona."
Sarah Jessica Parker, her Sex and the City co-star, had commented on her past post, "Dearest Kim, my love and condolences to you and yours and Godspeed to your beloved brother. Xx." She did not respond to Kim's online message to her.