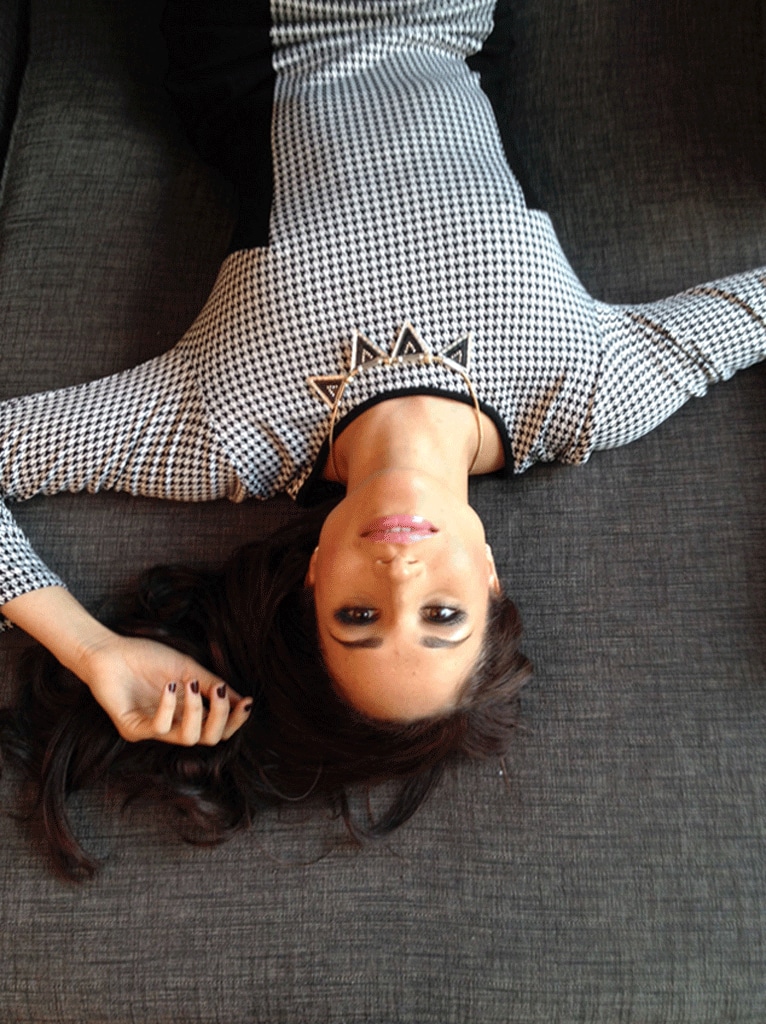 Splash News
As Meghan Markle counts down the days until she becomes Prince Harry's wife, glimpses of her old Hollywood life continue to surface.
Never-before-seen behind-the-scenes pics from a fashion photo shoot she took part in for Regard magazine's December 2012 issue, shot during a break in filming of second season of the USA Network's Suits, were released this weekend.
Meghan modeled a variety of business chic and other stylish Bianca Nero dresses in the shoot, including a long sleeve, black and white checkered mini dress, paired with black stiletto heels and a gold and black necklace with four triangle pendants. She posed in the outfit while lying down on a gray sectional couch.
"I am here for my Regard magazine photo shoot. I hope you're enjoying it as much as I am enjoying doing it," Meghan says, smiling brightly, in a behind-the-scenes video Regard magazine posted online in January 2013, blowing a kiss to the camera with both hands.
Meghan also modeled a gray tweed dress with white sleeves with black and white chunky platform heels, a black short sleeve mini-dress with matching peep-toe platform pumps, a royal blue strapless mini dress with metallic platform sandals. 
During the shoot, the then-actress promoted Suits, in which she played sexy paralegal Rachel Zane, as well as her Twitter username.