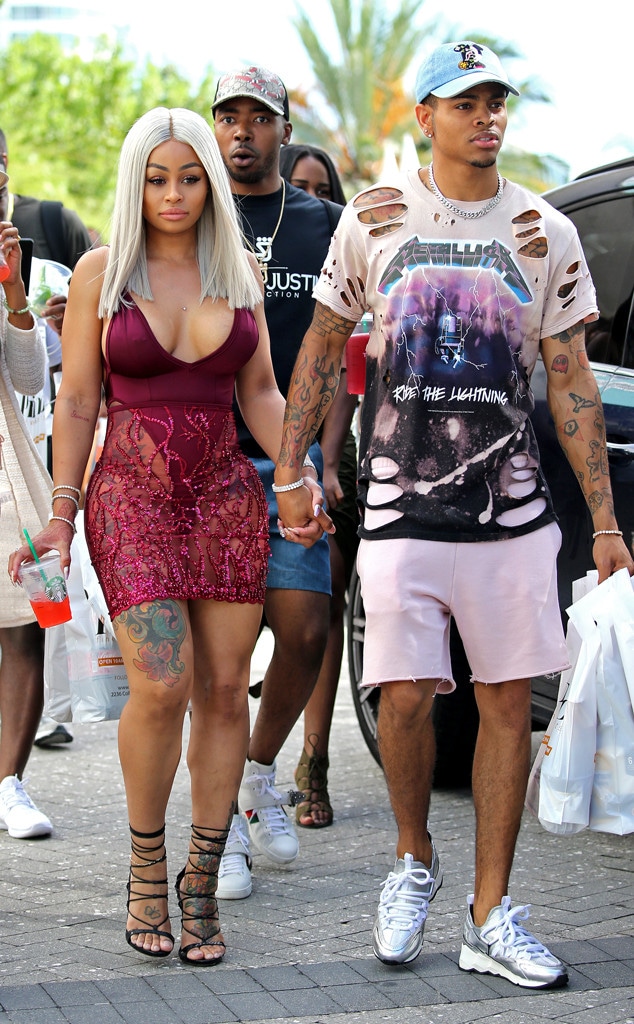 MEGA
Blac Chyna's ex-boyfriend, Mechie, is addressing the sex tape video that was leaked on Monday by an anonymous Twitter user.
During an interview with The Shade Room on Instagram Live today, Mechie says that he is the other person in the one minute and 23 second video, which shows Chyna performing oral sex on a man while naked.
"Basically, we were at the club and she's like we need to link up so we did and then that's what lead to the video happening," he said of the 29-year-old model.
Greg Doherty/Getty Images
When asked if he and Chyna met while she and Rob Kardashian were still together, Mechie denied that any cheating took place.
"No, she wasn't with Rob. She left Rob the year before we met back in December," he revealed. "She was not with Rob when we linked up. She had the baby and had already moved out and dipped off from him."
And while still on the topic of the Keeping Up with the Kardashians reality star, Mechie had only nice things to say.
"Rob is a real nice guy. I think he was just really hurt about everything."
Mechie and Chyna, who have since split, dated only a few months before breaking up in August.
"To be completely honest, it just got to a point where the so called hype and fame of the relationship was starting to get out of hands and overshadow what I had going on with my music and my brand. It was getting in the way of what I had going on."
He added, "It helped me get more fans and followers around the world but it also hurt me because it tied me to her brand and a lot of people didn't want to deal with a messy situation and she's got a messy situation. I have my own label and I lost investors and sponsorship deals because I was tied to her. You gain and loose."
Following the leak, Chyna's lawyer Lisa Bloom gave the following statement to E! News regarding the video.
"Revenge porn posting explicit images without the consent of everyone in those images—is a crime, a civil wrong, and a form of domestic abuse. It's also a cruel attempt to slut shame women for being sexual."