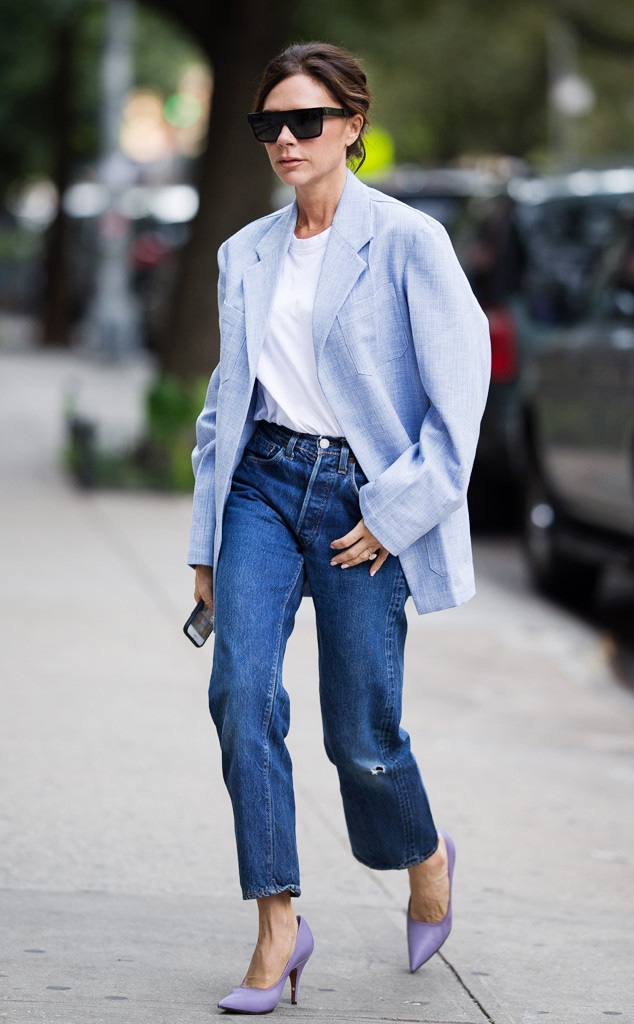 Team GT/GC Images
Victoria Beckham makes dirty denim look good.
The pop-star-turned-designer revealed to Elle magazine that she rarely washes her true blues…except when necessary, of course.
"If the kids spill [something on them], then I have to wash them, obviously, but even then it's only on cold wash. And normally, no, I just don't wash them at all," Posh Spice told the mag.
Washing denim can degrade the wash, color and even shape of the fabric. Though, to note,  the Victoria Beckham Collection includes a variety of denim options, from super-skinnies to VB's signature flares, which you can "wash at 30, do not bleach, tumble dry low," according to the garment label.
While the mother of four may not wash her denim routinely, she does handle them with care.
"I normally hang my jeans up, to be honest with you, to keep the shape," she added.
Posh isn't the only celebrity to refrain from throwing her jeans in the wash cycle. Anderson Cooper said he washes his favorite pair of jeans, ones he wears every day, "maybe twice in six months," he told stylist Stacy London on Anderson Live in 2012.
Watch:
Victoria Beckham: "I Love the Spice Girls"
To maintain the quality of denim, the fashion consultant advised on washing denim in only cold water without soap, recapped US Weekly.
"The times I've done it, I've worn them and walked into my shower with them and put some soap on them and then air dried them," he said. "Isn't that how you are supposed to do it?"
To each their own.