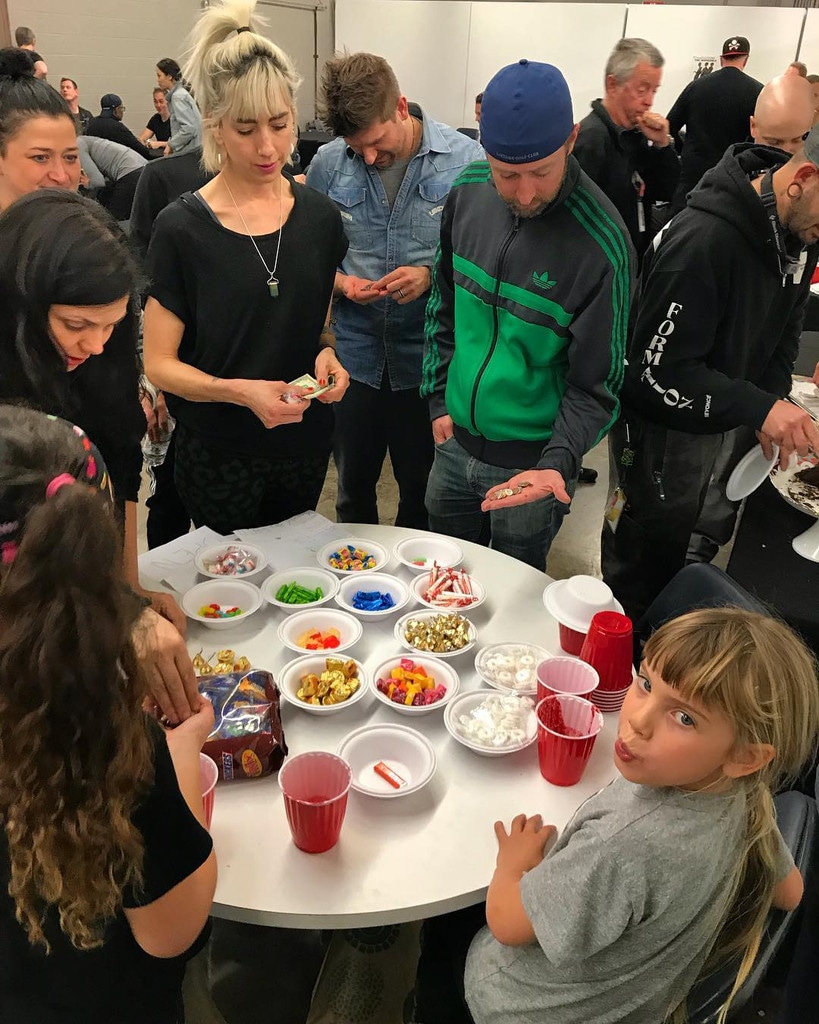 Instagram
You're never too young to help make a difference. 
Pink's daughter, Willow Hart, used her mom's concert to bring in some money to donate to Haiti. The 6-year-old entrepreneur teamed up with a friend and bought candy in bulk to sell at her mom's rehearsal hall. Pink's husband, Carey Hart, posted a photo of the two running their business with a crowd of people waiting to buy sweet treats.  
"Good work ladies," he wrote on Instagram, "doing your part. #DontTellTrump."
Charity and political defiance. Pink is raising her kids to be active humanitarians and it seems there's no limit to what they can do.