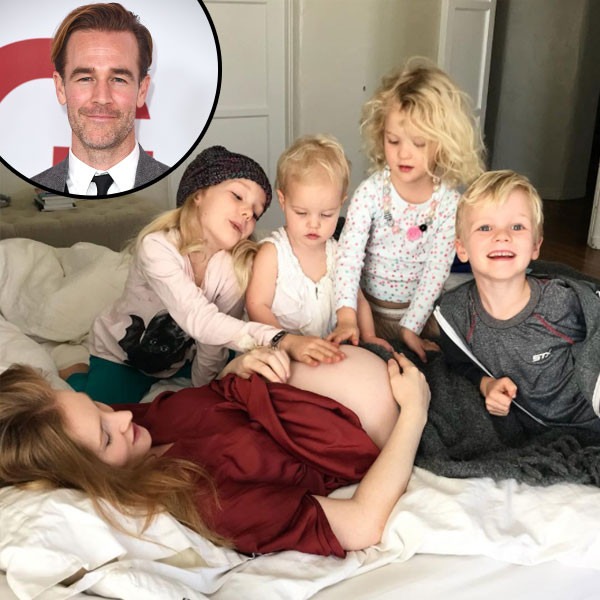 Instagram, Getty Images
James Van Der Beek doesn't want to wait to have his own home-grown little basketball team.
The 40-year-old Dawson's Creek alum announced on Friday that his wife Kimberly Van Der Beek is pregnant with their fifth child.
"Thrilled beyond belief to announce that we are once again adding to our family," James wrote on Instagram, alongside a photo of the couple's four kids gathered around Kimberly, who is lying down, with their three daughters patting her baby bump.
"And I say 'beyond belief' because some people are probably wondering if we're out of our minds. Which we might very well be..." James continued. "but I couldn't be more excited. Or grateful. Or in awe of @vanderkimberly."
His former Dawson's Creek co-star and onscreen love interest Katie Holmes commented, "Wow! Congratulations!"
He and Kimberly are parents to daughters Olivia, 7, Annabel, 4, and Emilia, who is almost 2, and son Joshua, who is almost 6.
They have not revealed the sex of their fifth child on the way.