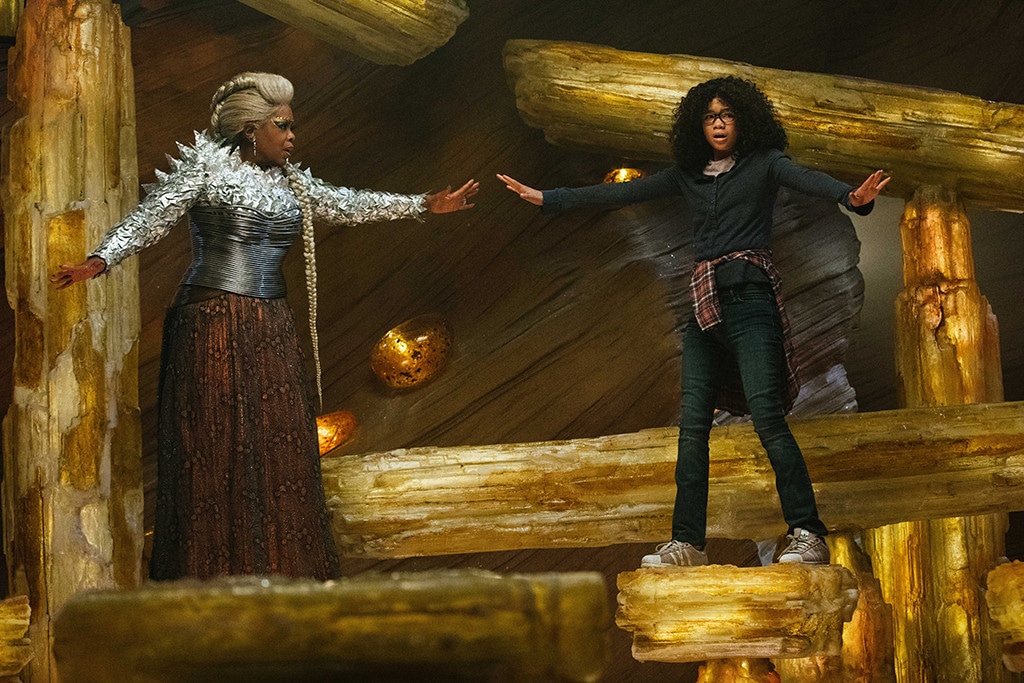 Atsushi Nishijima/Disney Enterprises, Inc.
Underprivileged children will be able to see A Wrinkle in Time at AMC Theatres—for free. The "Give a Child the Universe" initiative, spearheaded by the racial justice organization Color of Change, is committed to helping those who can't afford tickets to the Walt Disney Pictures film. The initative encourages individual and group benefactors to buy and donate matinee tickets; it will distribute them to a network of local partners, schools and community-based organizations.
"Color of Change believes in the power of images and supports those working to change the rules in Hollywood so that inclusive, empathetic and human portrayals of black people and people of color are prominent on the screen," said executive director Rashad Robinson. "From Selma to now A Wrinkle in Time, Ava DuVernay has set out to change the rules in Hollywood for people of color and women. By casting a black teenage actress, Storm Reid, as the heroine at the center of this story, the filmmakers and the studio send a powerful message to millions of young people who will see someone like them embracing their individuality and strength to save the world. We are pleased to partner with AMC to ensure that as many young people as possible, regardless of economic and financial hardships, can see this groundbreaking film."
Atsushi Nishijima/Disney Enterprises, Inc.
In a statement to E! News, Nikkole Denson-Randolph, vice president of special content at AMC, said, "The Wrinkle in Time story is one that children from all backgrounds and walks of life can identify with and draw inspiration from, and we are thrilled to celebrate this film in a meaningful way, through the vision of Ava DuVernay and in partnership with Color of Change."
A Wrinkle in Time, adapted from Madeleine L'Engle's 1962 novel, stars Mindy Kaling, Oprah Winfrey and Reese Witherspoon. Storm Reid was cast as Meg Murry, a black teenager from South Central L.A.; in the book, Meg is white and lives in Connecticut. For DuVernay, that was an important and necessary change. "She's just a black girl who has no super powers but ends up doing extraordinary things that she didn't even know she could, and I relate to that," she recently told The Washington Post. She acknowledged that she took "a big swing" by casting Reid, explaining, "It is a fantasy where a black girl goes to another planet and saves the world."
Winfrey has compared DuVernay's movie to a "new Wizard of Oz."
A Wrinkle in Time premieres nationwide March 9; tickets are available now via Fandango.
(E! and Fandango are both members of the NBCUniversal family.)