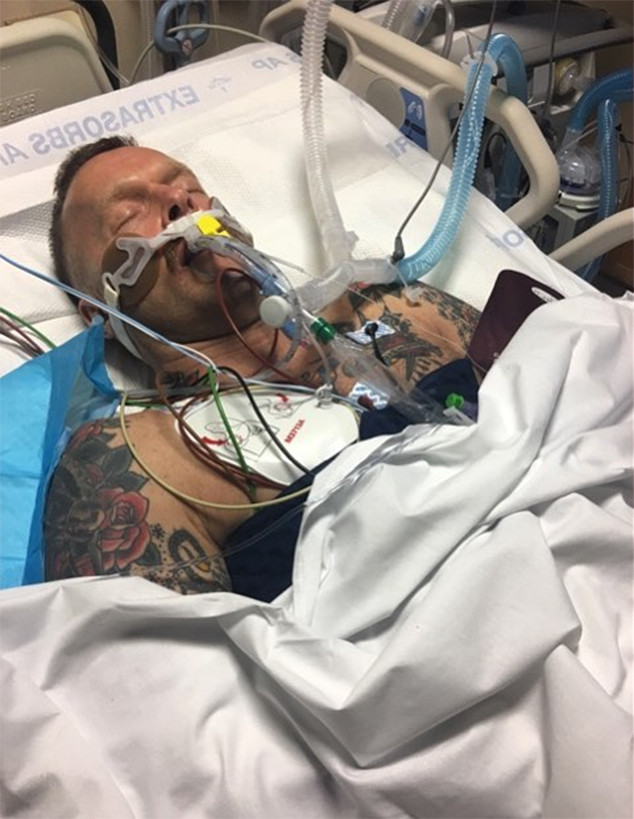 Instagram
Bob Harper recently returned to the New York gym where he suffered a heart attack last year to continue his fitness amid his road to recovery.
The 52-year-old former Biggest Loser trainer and host recalled the aftermath horrific experience in an Instagram post on Friday, posting a throwback photo of himself lying shirtless and unconscious in a hospital bed while hooked up to a ventilator. After his heart attack, Harper was hospitalized for eight days, two of which were spent in a coma.
"I am sharing an extremely private photo with all of you today. This was me 1 year and 10 days ago, in a coma," Harper wrote. "TODAY I just did 18.1 (a CrossFit workout for those of you that don't know) @bricknewyork in the same room where I went into cardiac arrest."