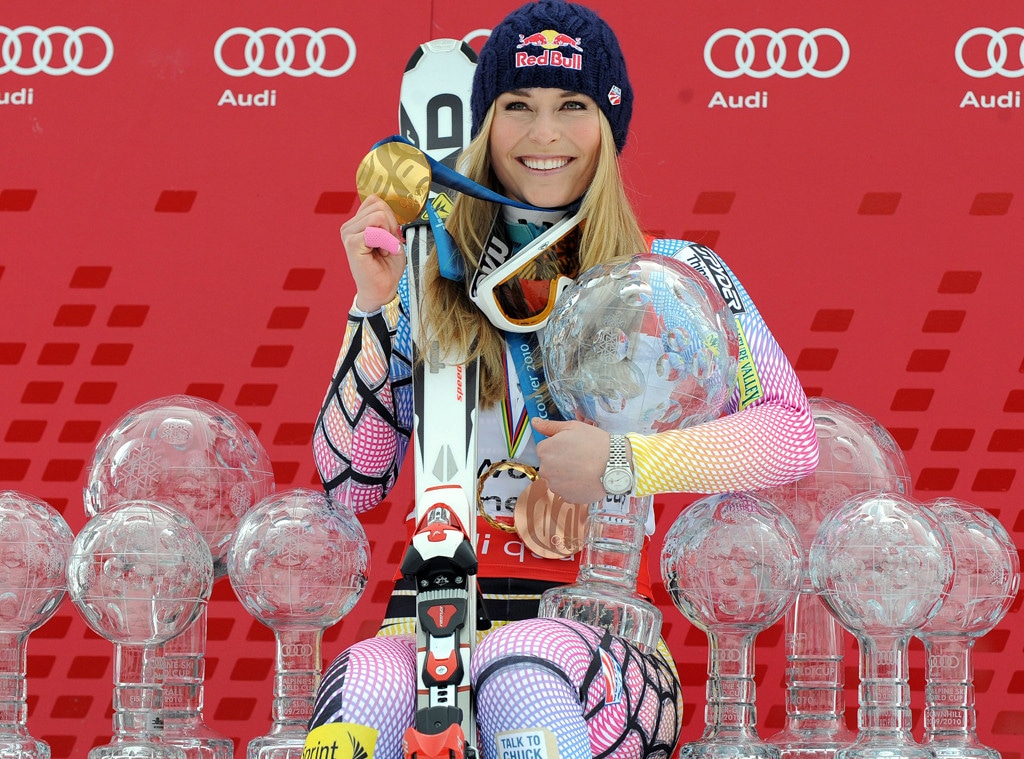 AP Photo/Giovanni Auletta
Lindsey Vonn honored her late grandfather Don Kildow by scattering his ashes near a downhill race mountain in PyeongChang.
According to the Associated Press (via NBC News) the 33-year-old ski racer spread the ashes on a rock near the men's downhill course before the first races. 
"I know that it would mean a lot to him to be back here," she told the AP (per NBC News) about her grandfather, who served in the Army Corps of Engineers near PyeongChang during the Korean War. "A part of him is in South Korea always."
Being able to race in PyeongChang was "very special" to Vonn. The four-time Olympian said her grandfather was "excited" the 2018 Winter Games were held there and that he even told her stories about his time in South Korea. 
While Vonn tried to take home the gold in the women's downhill in his honor, she ended up winning the bronze. 
"I tried everything I could to win for him," she told the AP (per NBC News). I got a bronze, which to me, was very special and I think he'd be very proud of that."
As NBC News reports, Vonn met with seven South Korean men on Thursday and received a letter of appreciation in which they expressed their thanks for her grandfather's contribution to South Korea's freedom.
Kildow passed away in November. Vonn shared a special tribute to her grandfather on Instragram at the time.
"I still can't believe you're gone," part of her post read. "No words can describe how much you mean to me and how much I love you. I wish I had more time with you but I will cherish the memories we had."
Vonn also credited her grandfather with fostering her love for skiing.
"You taught me to be tough, to be kind, and above all, to ski fast," she continued. "Now, every time I ski down the mountain, I know you'll be there with me."
In a previous interview with NBC News, Kildow tearfully described what it was like to see Vonn ski. 
"My heart, don't stop," he said.
And when asked if the skier made him proud, he said, "You bet."