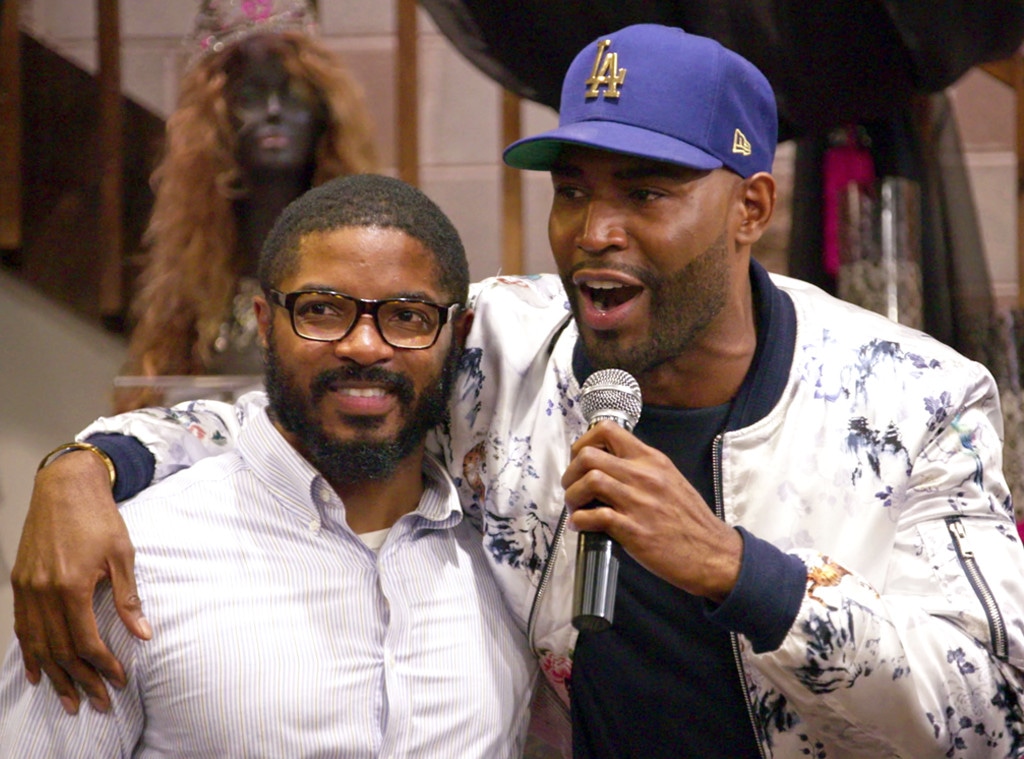 Courtesy of Netflix
All things just keep getting better for one familiar face!
As pop culture fans continue to praise the new Queer Eye reboot on Netflix, viewers received a special surprise Thursday night on Twitter.
Remember episode four titled "To Gay Or Not Too Gay" where we met an Atlanta resident named AJ who was struggling to come out to his family?
Spoiler alert: He found the courage to speak his truth to his stepmom on the show and now he's engaged!
"WE'VE GOT SOME NEWS THAT WILL MAKE YOUR WEEK!" the show's official Twitter account stated tonight. "AJ AND DREY GOT ENGAGED. OUR GAY HEARTS ARE EXPLODING."
Members of the Netflix series couldn't help but share their excitement on social media.
Tan France replied to the post writing, "Yay, what wonderful news!!!!" Antoni Porowski added, "Couldn't be happier about this news! congrats, boys!!"
Bobby Berk and Karamo Brown would also share the announcement on their profile pages.
Many know Queer Eye for the Straight Guy as the show where it's stars give holistic makeovers to straight men. Series creator David Collins recently expressed to Entertainment Weekly that with the reboot simply titled Queer Eye, it's a new time for a new audience. "If the original round was about tolerance, this time it is about acceptance," he shared.
Congratulations to the couple on their big news!
Queer Eye is currently streaming on Netflix.