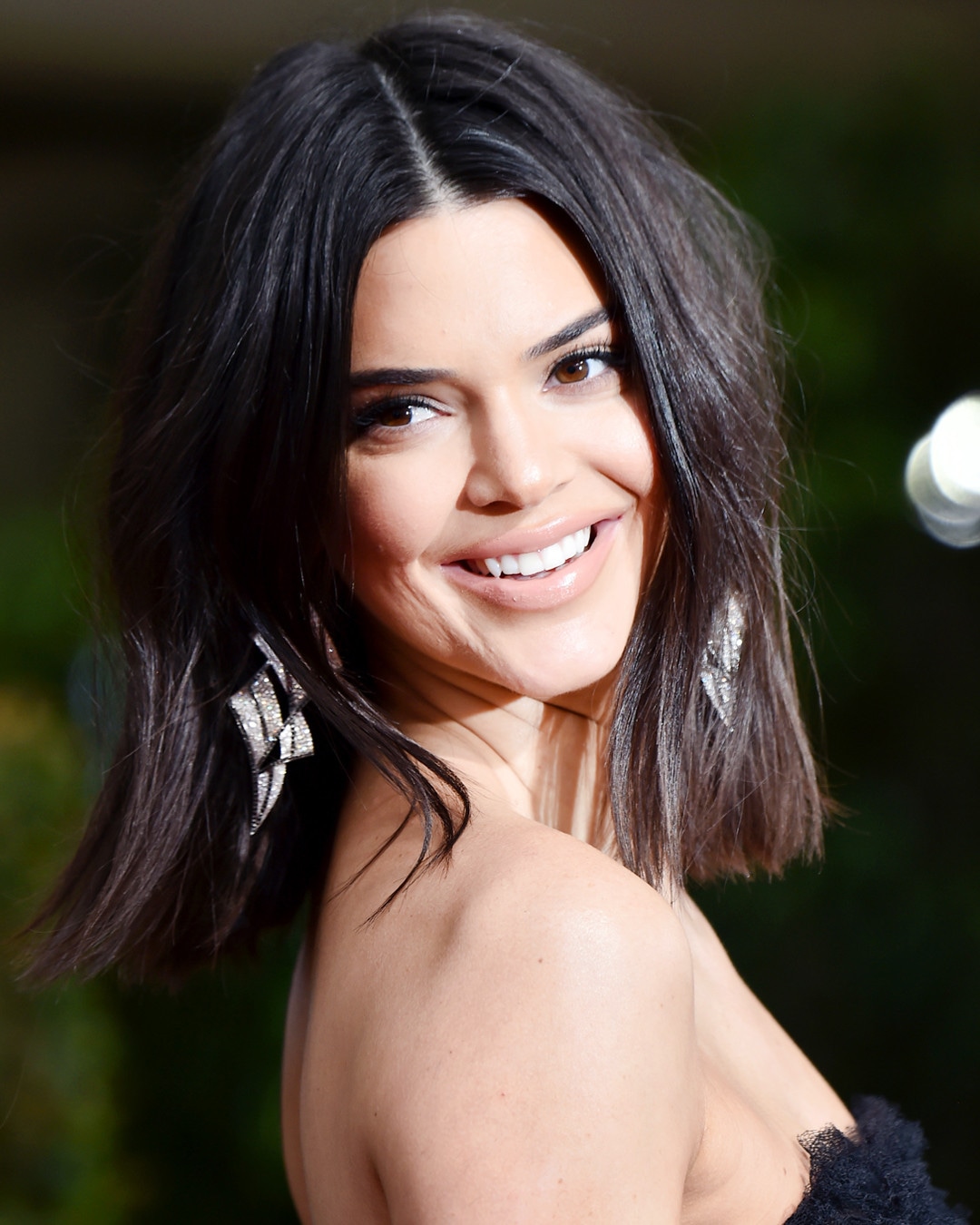 Frazer Harrison/Getty Images
What would you do for a brighter smile?
When it comes to self-confidence, teeth matter. When someone feels good about their teeth, they smile brighter, bigger and more often. You can tell instantly, especially on the red carpet where a beautiful smile is truly valued. 
For the Kim, Khloe and Kourtney Kardashian, Kylie and Kendall Jenner, Miley Cyrus, Amber Rose, Iggy Azalea, Shay Mitchell, Megan Fox, Tyga, Justin Bieber, Robert Downey, Jr.—can we just say much of Hollywood?—Dr. Kevin Sands, DDS is the secret to pearly whites.
"For Golden Globes and Oscars, I work from like six in the morning to 12 at night," he told E! News. "Everyone wants their teeth whiter."
The premiere teeth whitening package runs for about $750, but that's only a very small part of this cosmetic dentist's business.
"Ninety percent of my business is veneers," he stated after sharing how his own veneers made him fall in love with his smile. "I do 10,000 veneers a year. That's my specialty. I'm doing veneers every day...It's an elective procedure, but it changes people's lives. I've seen people get married. I've seen people get booked for acting jobs."
Since veneers are custom, the price is completely dependent on the current state of the teeth and what's needed to perfect your smile. However, Colgate reports that a dental veneer will cost you approximately $800 to $2,000 per tooth, so you can expect his services to be at the top of that range or higher.
To keep his clients' teeth white after their procedures, the dentist developed his own product with a little help from Kim K: a whitening spray that also acts as a breath freshener.
"I was inspired by Kim Kardashian, because at the time she had an app, and she asked me to put my product on it, and I said 'Kim, I don't have a product,'" he said. 
But Kim pushed and the expert created a unique product that addressed the needs of his clients.
"Once you spray it on, when you drink red wine, soy sauce or different colors of food, it doesn't adhere to the teeth," the pro said with excitement.
Located adjacent to the Gucci store on Rodeo, Dr. Sands' office is the couture of the dentistry world. In addition to perfect teeth, you'll receive a massage from the in-house masseuse, a beautiful bouquet of roses and a gift bag designed to sit next to the shopping bags from Rodeo.
"I treat everyone like celebrities," he continued. In regards to his bags, "So when you're walking down the street, [you see] Prada, Gucci, Kevin Sands..."—naturally.
Take it from Dr. Biebs, when it comes to teeth, Dr. Sands' office is home for Hollywood.