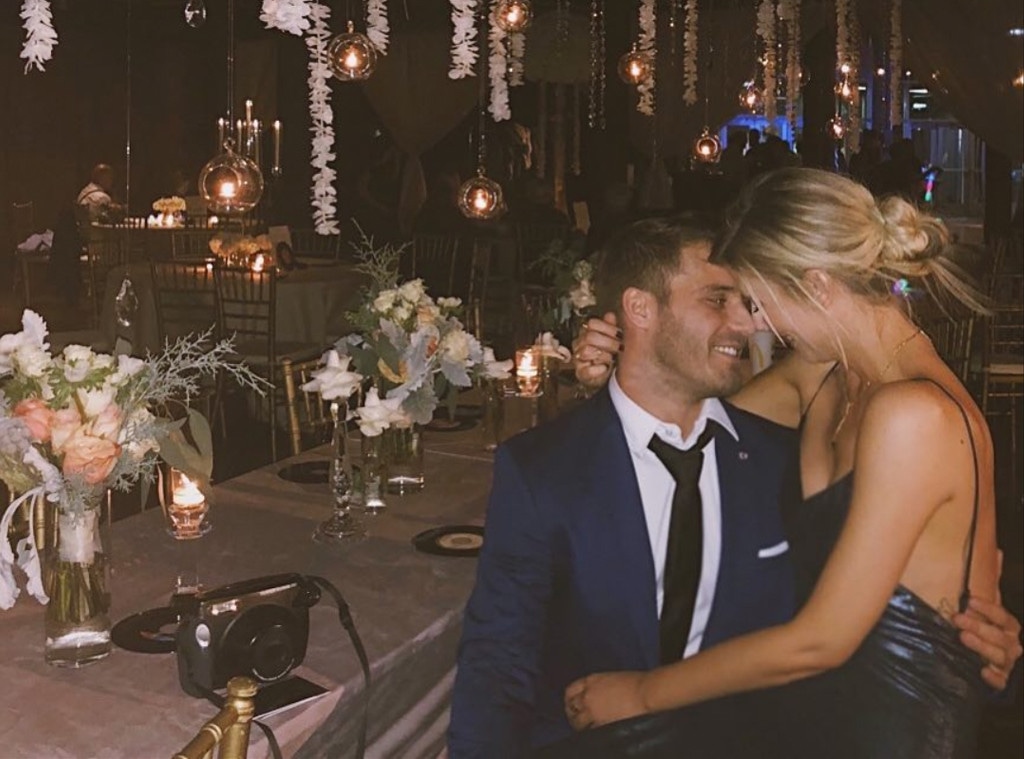 Paul Calafiore/Instagram
As the saying goes: When you know, you know!
And when it comes to Danielle Maltby and Paul Calafiore, the pair knew early on that they had something special going on.
Close to a month after the reality stars made their relationship Instagram official, E! News caught up with the pair who opened up about their romance and decision to go public.
"We went back and fourth about it for a long time. We wanted it to be right. We didn't want people digging their fingers into it and interjecting opinions," Paul shared with E! News exclusively while supporting friends Jessica Graf and Cody Nickson at The Amazing Race finale party inside Hollywood's Dave & Busters. "I was a little worried about it because I knew people would have very strong opinions about me dating such a sweet, sweetheart. We totally wanted to do it our way. We wanted to enjoy it because we are definitely a little crazy about each other."
"We're so crazy about each other. He's my favorite person," Danielle added. "He's just such a good man."
Danielle Maltby/Instagram
As the couple keeps fans oohing and ahhing with their social media posts, Paul admitted that he had to work hard to grab Danielle's attention. He also had to be a bit more careful about his Instagram posts.
"It took a lot of convincing because at first I took too many shirtless mirror selfies," he joked. "I thought I was promoting fitness but apparently it comes across as full of yourself so I took all the pictures down."
And while their relationship remains long distance today, both Danielle and Paul savor the trips they plan to see each other. In fact, the duo is organizing a trip to Wisconsin where Paul can meet his girlfriend's parents.
Although the pair didn't win big on reality TV—Danielle appeared on Nick Viall's season of The Bachelor while Paul earned a spot on season 18 of Big Brother—both parties are grateful they found the prize of each other.  
"We're just unapologetically ourselves. We just have a lot of fun together. We goof around, we laugh, we play," Danielle shared. "I've never found someone in my life that I've been able to just completely be my goofy, weird 100 percent self with."
Paul added, "I'm just so thankful this woman accepts me for who I am because I'm a lot. You're a good woman."
Safe to say it's a match made in reality TV heaven!