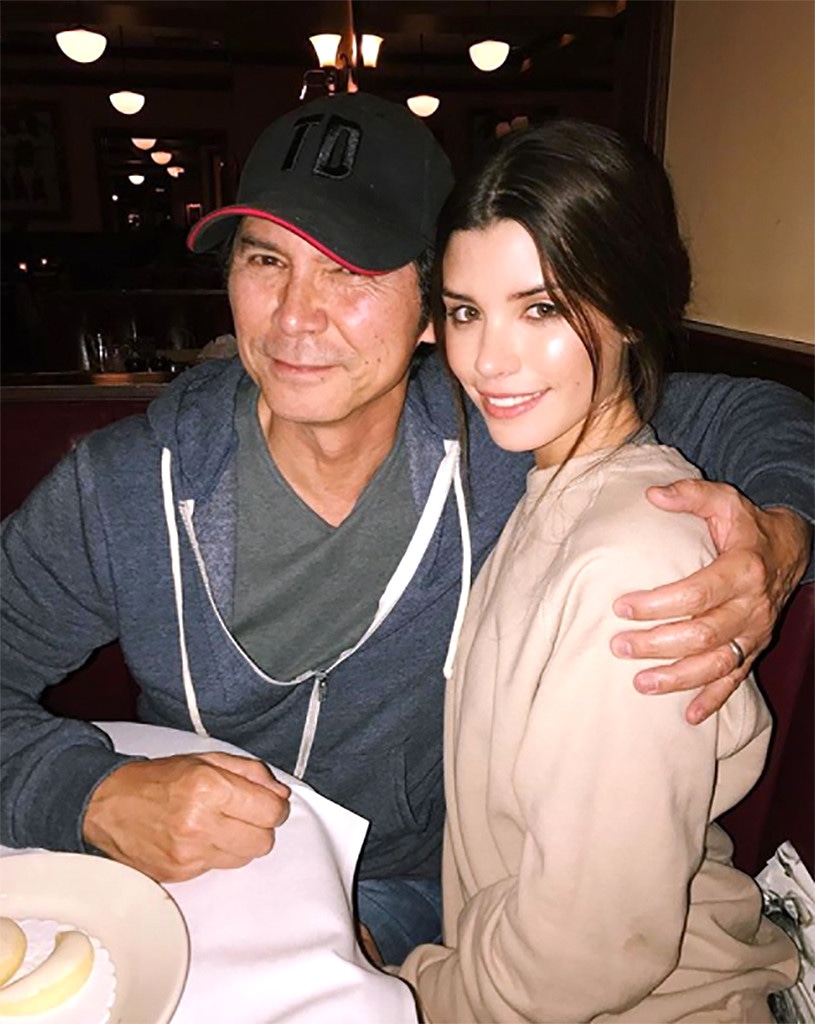 Instagram
Meet Gracie Phillips, a model and daughter of Lou Diamond Phillips, known for roles in movies such as Young Guns and La Bamba.
The 20-year-old has been modeling for two years and is signed to the prestigious Wilhelmina models agency. Gracie is one of several rising models with famous parents, the most popular being Bella Hadid and Gigi Hadid—daughters of former Real Housewives of Beverly Hills star and former model Yolanda Hadid, and Kaia Gerber and Preston Gerber, children of supermodel Cindy Crawford.
"As I was looking on social media, I saw positives but I also saw the negatives—people bashing the kids of people who were in the industry, saying they're only doing this because of this," Gracie told the Daily Mail in an interview published on Thursday. "When I started, I never wanted anyone to say to me, she did this job because of her dad, because of her last name, because of who she is."
In her interview, Gracie also opens up about growing up with a famous dad and making it on her own.
"When I started, I really just wanted to try and do it by myself and say yes, I did it all by myself," Gracie said. "At the time, it was kind of in the height of Hollywood royalty where everyone was kind of doing things and you'd find out this is the child of so-and-so."
Gracie's mother is Lou's ex-wife and former Penthouse model Kelly Phillips. She has a twin sister, Bella, and other other sisters—Lilli, 18, and Indigo, 11.
"I'm incredibly proud of Grace and the fact that she wanted to earn this, she wanted to make her own way—I was supportive of that from the beginning," her dad, 56, told the newspaper. "She's been booking jobs, she's been receiving praise and getting incredibly good feedback based on her own merit, without getting any qualifications. It's not that I don't want her to say she's my progeny but at the same time, there's no doubt it's very, very rewarding and I'm very, very pleased that she can take all the credit for this herself as she should."