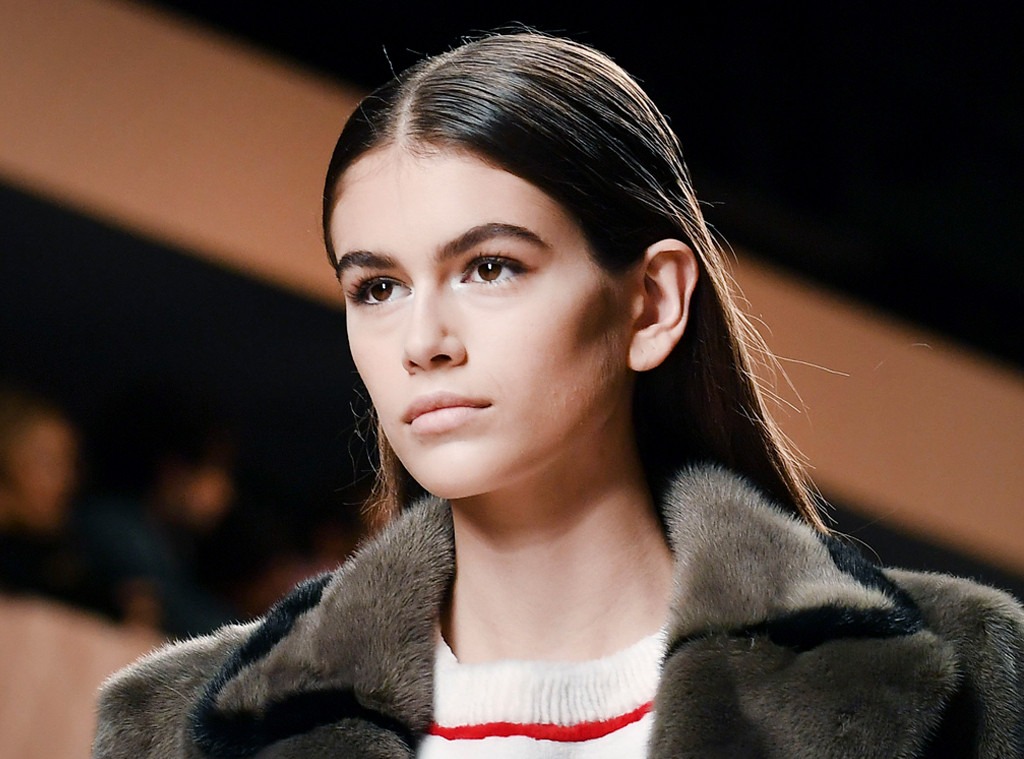 Jacopo Raule/Getty Images
Bright eyed and bushy tailed—that's exactly how Kaia Gerber, Gigi and Bella Hadid and a slew of models looked while walking down the Fendi fall runway at Milan Fashion Week.
Of course, they had makeup maestro Peter Philips to prep them for the high-fashion event, but the trick behind this runway look is relatively easy and the perfect visual wake-me-up when you're just too tired to try.
The models appeared with very natural, minimal-looking makeup: matte skin, muted, neutral eyes with little to no liner. The brows were groomed and filled-in but far from bold, and there was a subtle rose-hued lip—all this, of course, let the pearlescent white pigment in the inner-corners of the eyes shine that much brighter.
This is no new trick—adding light pigment to the inner corners of the eyes is both a red carpet and Instagram beauty staple. It widens and brightens a gaze—not to mention, it reflects light beautifully. But pairing the look with a seemingly natural face (or just a plain tired one) creates a greater contrast.
To duplicate this look, deposit light, shimmery pigment to the inner corners of the eye. Then use a clean blending brush to gently diffuse out the color. Add a few swipes of mascara to the top and bottom lashes, apply a neutral pink pout and voilà. No one will ever know you spent five minutes on a look…or that you're in dire need of coffee.