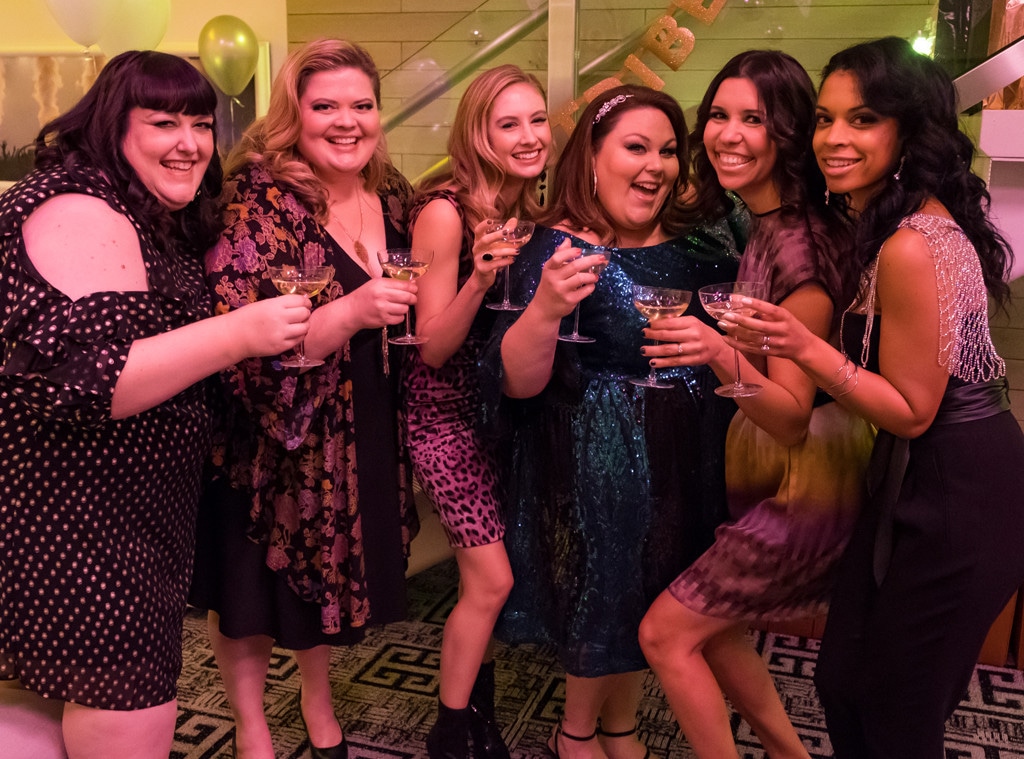 NBC
Have you recovered from Jack Pearson's funeral yet, This Is Us fans? The Olympics provided a healing break for fans devastated by the one-two punch of seeing Jack (Milo Ventimiglia) die and then seeing his family bury him, but This Is Us returns with new episodes on Tuesday, Feb. 27 and E! News has your exclusive first look.
In the episode, Kate (Chrissy Metz) and Toby (Chris Sullivan) go to Las Vegas for their bachelor and bachelorette parties. As you can see from the picture below, Beth (Susan Kelechi Watson) has a blast during her Las Vegas limo ride. Beth forever!
Meanwhile, in the past, Jack and Rebecca (Mandy Moore) celebrate their anniversary. Translation? There will be tears.
In addition to new episodes, viewers can get a dose of This Is Us on Saturday Night Live. Emmy winner Sterling K. Brown will make his hosting debut on Saturday, March 10 with musical guest James Bay.
There are just three new episodes left of This Is Us season two, and a lot to unpack with Kate and Toby's pending nuptials and maybe even more glimpses into the future. The Super Bowl episode featured a flash forward to old man Randall and that won't be the last time fans see that timeline.
"One of our big new turns started at the end of last night's episode. We show a new timeline, in the future, which is extremely exciting for a show that plays in time and has till-now played in the past/present," creator Dan Fogelman told Deadline. "But there is other stuff coming, too…there is a plan for the show, there always has been, we aren't just shooting from the hip."
This Is Us airs Tuesdays, 9 p.m. on NBC.
(E! and NBC are both part of the NBCUniversal family.)