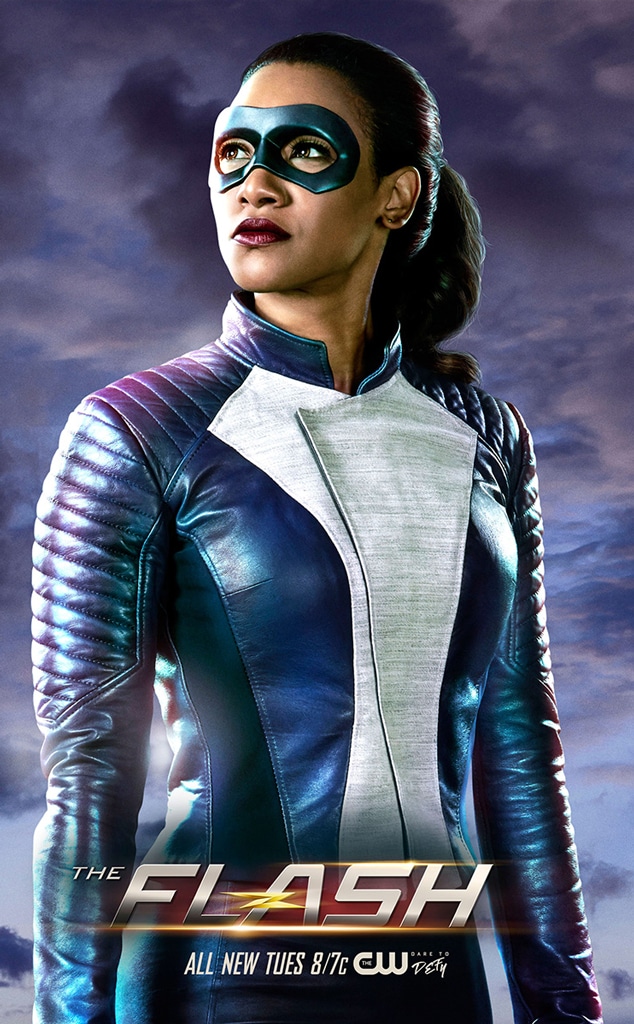 The CW
It's time for Iris to get a taste of the speed life.
The CW has revealed that, in an upcoming episode of The Flash appropriately entitled "Run, Iris, Run," the Team Flash boss will finally get some superpowers of her own. That's right, Iris (Candice Patton) is suiting up! 
In the episode, airing March 13, the team faces down a new bus meta named Matthew (played by guest star Leonardo Nam) with the ability to swap people's DNA. During a battle with Team Flash, Matthew, AKA Melting Pot, transfers Barry's (Grant Gustin) super speed to his wife. With a new threat unleashed on Central City, Iris must take on Barry's role of superhero speedster to defeat the new foe, with Barry acting as team leader while his wife's out saving the day.
In four seasons of the CW hit, Iris has been a lot of things—barista, reporter, leader at STAR Labs—but she's never been superpowered. And while this power swap will certainly only be temporary, it's just one more step in what Patton explained to E! News last month is a season of Iris becoming the hero of her own story.
"I think it's important that the leading lady of the Flash not always be captured, and I think it's important to see her be the hero of her own story," the actress told us. "A lot of times she takes the reigns in trying to protect herself and to protect others and I think that's what makes Iris so special. And we'll see even more of that later in the season how Iris steps up and becomes a superhero to the team in her own way."
Get a look at Iris in all her superhero suit glory above!
The Flash returns with all-new episodes on Tuesday, Feb. 27 at 8 p.m. on the CW.