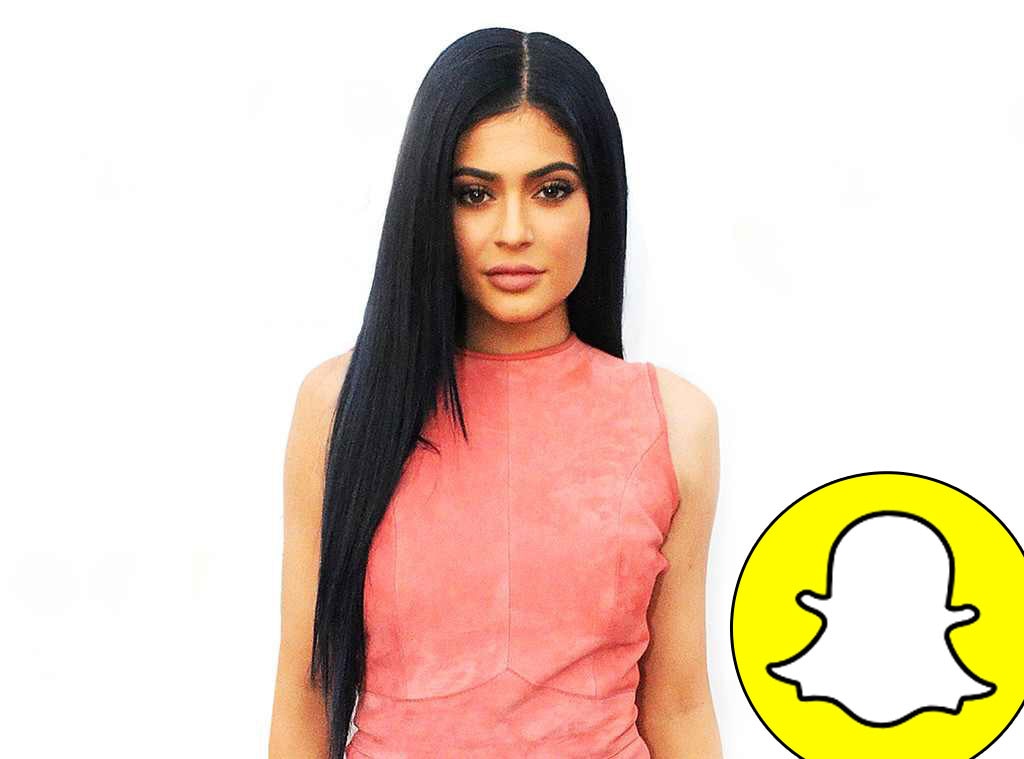 Gerardo Mora/Getty Images, Snapchat
Kylie Jenner isn't a fan of Snapchat's redesign.
The 20-year-old Keeping Up With the Kardashians star recently dissed the app on Twitter.
"Sooo does anyone else not open Snapchat anymore? Or is it just me... ugh this is so sad," she tweeted on Wednesday.
Kylie—a.k.a Kylizzlenynizzl on Snapchat—went on a bit of a social media hiatus before giving birth to her daughter Stormi. While she's returned to Instagram and Twitter—where she has a combined follower count of about 128.5 million—she still doesn't post on Snapchat as often as she used to.
Still, it looks like Kylie will always have a special place in her heart for the social platform. 
"Still love you tho snap…my first love," she tweeted.
According to The Verge, Snap Inc's stock plummeted after Kylie's tweet. Although the drop could be coincidental, Reuters estimated the loss in market value added up to about $1.5 billion.
Back in November, Snapchat announced its plans to separate Chats and Stories shared by friends from those shared by publishers. It also introduced a dynamic Friends page that displays followers based on engagement level, as well as a new Discover page that uses an algorithm to serve up relevant content from publishers, creators and the community.
However, Kylie isn't the only one who dislikes the new look.  More than 1.2 million people have signed a petition asking Snapchat to revert back to its old layout. 
In a statement posted on Change.org, Team Snapchat said it hears and appreciates users' feedback. And while the organization understood "the new Snapchat has felt uncomfortable for many," it argued the features will get better and more customizable over time.
"This new foundation is just the beginning, and we will always listen closely to find new ways to make the service better for everyone," part of the statement read. "We are grateful for your enthusiasm and creativity. We are very excited for what's ahead."
Looks like the photos aren't the only things disappearing from the app.