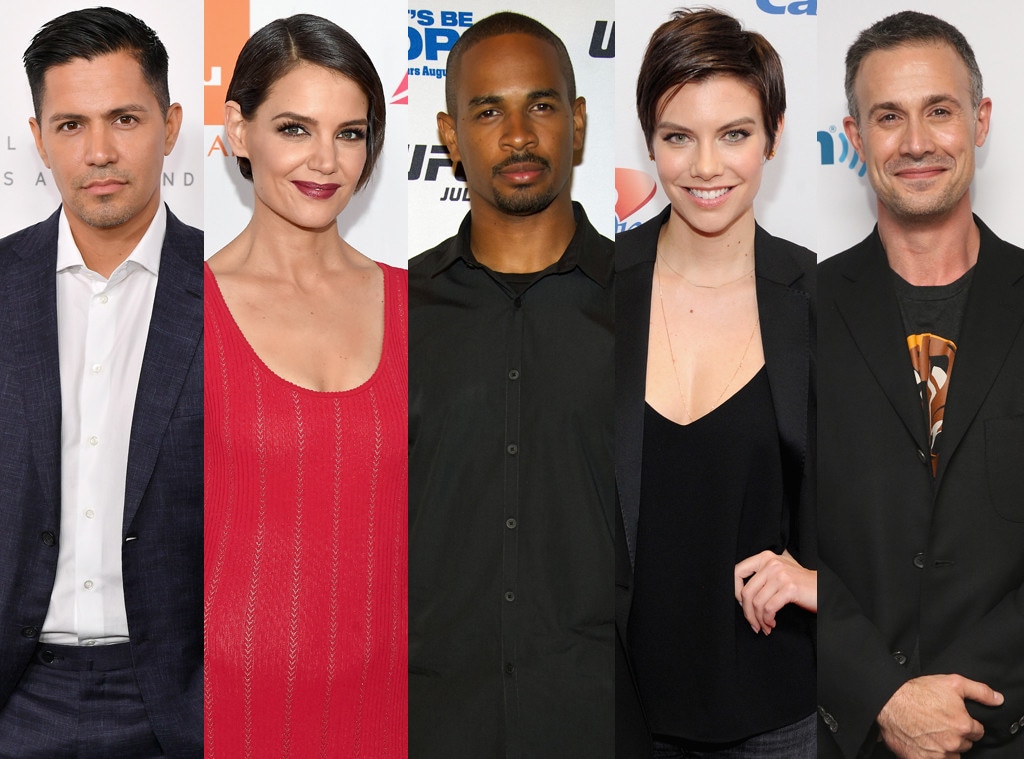 Getty Images
The world of television never stops. One of the hallmarks of traditional broadcast TV is here: Pilot season. While new avenues for content including cable and streaming platforms have pushed broadcast to change the way they play the game, there's still pilot season, where the major five networks—ABC, CBS, NBC, Fox and The CW—woo talent and produce the first episodes of shows that are in the running to become your next favorite show.
Pilots are just that, pilots to test whether a show has life, and networks are pulling out all the stops when it comes to casting in order to compete with one another and the other TV players out there. Take a look at the gallery guide now and see which of your favorite actors, from Katie Holmes to Jay Hernandez, are poised to make a splash on your TV sets in the 2018-2019 season.
Decisions on pilots generally do not come until May Upfronts, so be prepared to spend some time pining away for Jay Hernandez in CBS's Magnum P.I. remake. It may or may not happen. Also keep in mind, these are just some pilot castings to get excited about, the TV landscape is always changing.