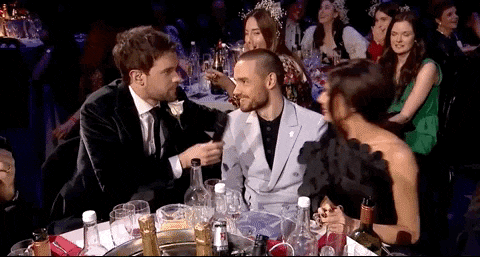 YouTube
Este Haim phoned Cheryl Cole to clarify she has no beef with her after she was called out for allegedly acting drunk while photobombing the fellow singer's interview during the 2018 BRIT Awards.
As Cheryl and partner Liam Payne spoke to the host during the live telecast (about their sex life!), the Haim band member, seated behind them, winked, appeared to pretend to apply lip balm and mouthed "call me" at the camera, prompting many people on social media who did not recognize her to mistake her for a random intoxicated woman.
Este later clarified on Twitter she was "not drunk, just living my truth." On Thursday morning, she appeared on BBC Radio 1 and during the show, left a voicemail for Cheryl.
"Cheryl, hi, this is Este Haim calling. I'm in a band called Haim with my sisters. We- wait, before anything, congratulations on the baby. Big mazel," Este said, referring to Cole and Payne's 11-month-old son Bear.
"I happened to be sitting behind you last night at the BRIT Awards and had an amazing time. However, some people on the Internet are claiming that I may or may not have been, I dunno, thumb in my nose at the situation in front of me. That's an Americanism," she said. "But I just want to let you know, there's no beef."
Este also invited Cheryl to her band's show at Alexandra Palace in London on June 15.
"Big kiss. Lots of love. There's no beef," she continued. "We're all friends here. Big hug, big kisses, love you. Call me. I'll text you my number. Bye."