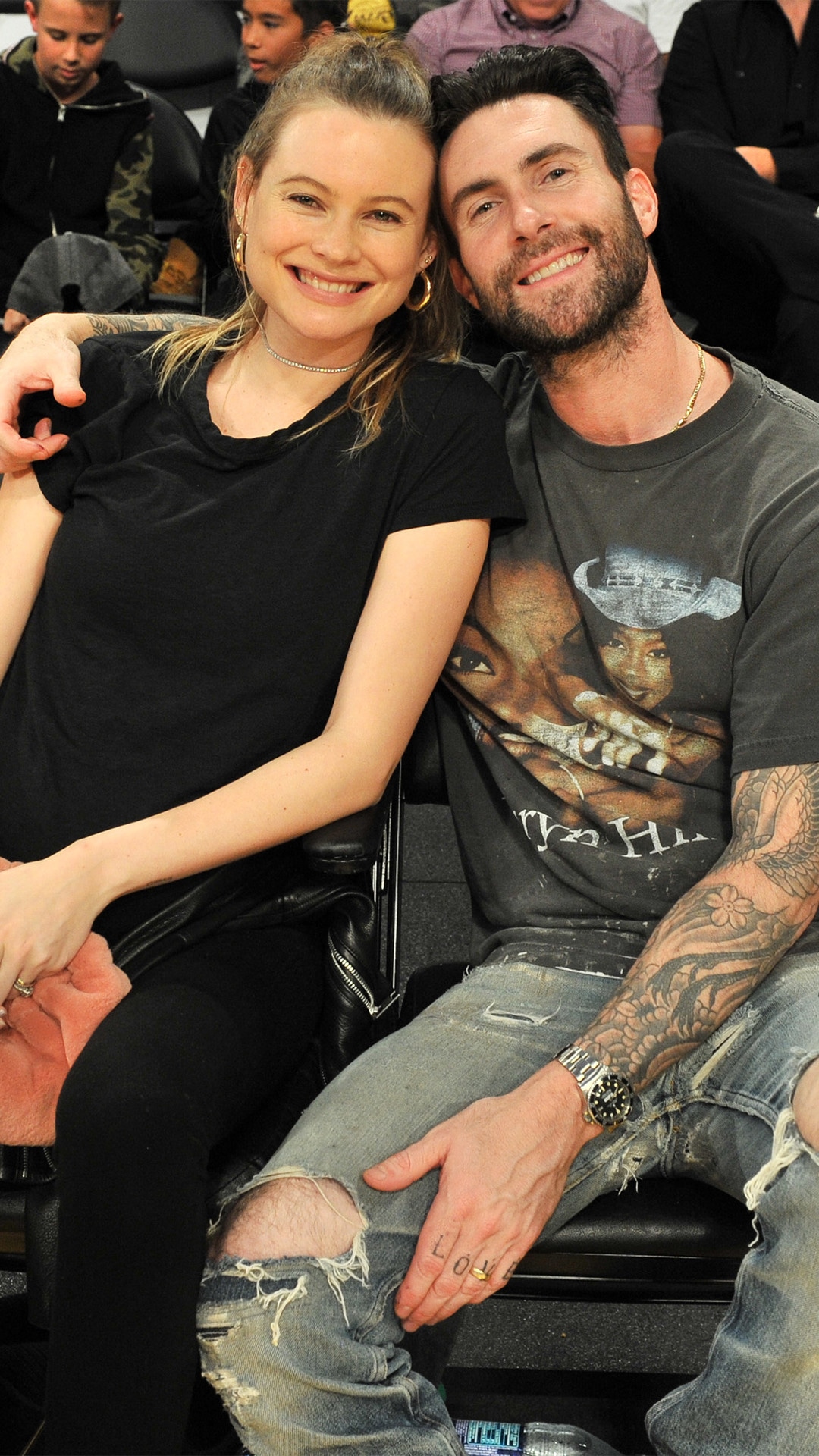 Allen Berezovsky/Getty Images
Gio Grace Levine has made her social media debut.
Proud parents Adam Levine and Behati Prinsloo shared the very first photo of their daughter via Instagram earlier today, and at nearly one week old, baby Gio already has one thing in common with her famous dad—his toes!
"Gio Grace Levine 2/15/18. She's got her dads toes," Prinsloo captioned the adorable pic.
The 28-year-old Victoria's Secret model, who revealed she was expecting in September, gave birth to her daughter last Thursday, a day after Valentine's Day, officially making her a mom of two. Levine and Prinsloo's first child, daughter Dusty Rose, was born back in September 2016.
And while the couple just welcomed a new addition to their ever-growing family, the Maroon 5 frontman told Ellen DeGeneres in November that the pair plans on having more children.
"I want a lot [of kids], I thrive in chaos," he revealed. "[Prinsloo] was an only child, so she wants like 100 babies. I don't know if I can do that. That's a lot of babies."
We hope to see even more photos of Gio soon!