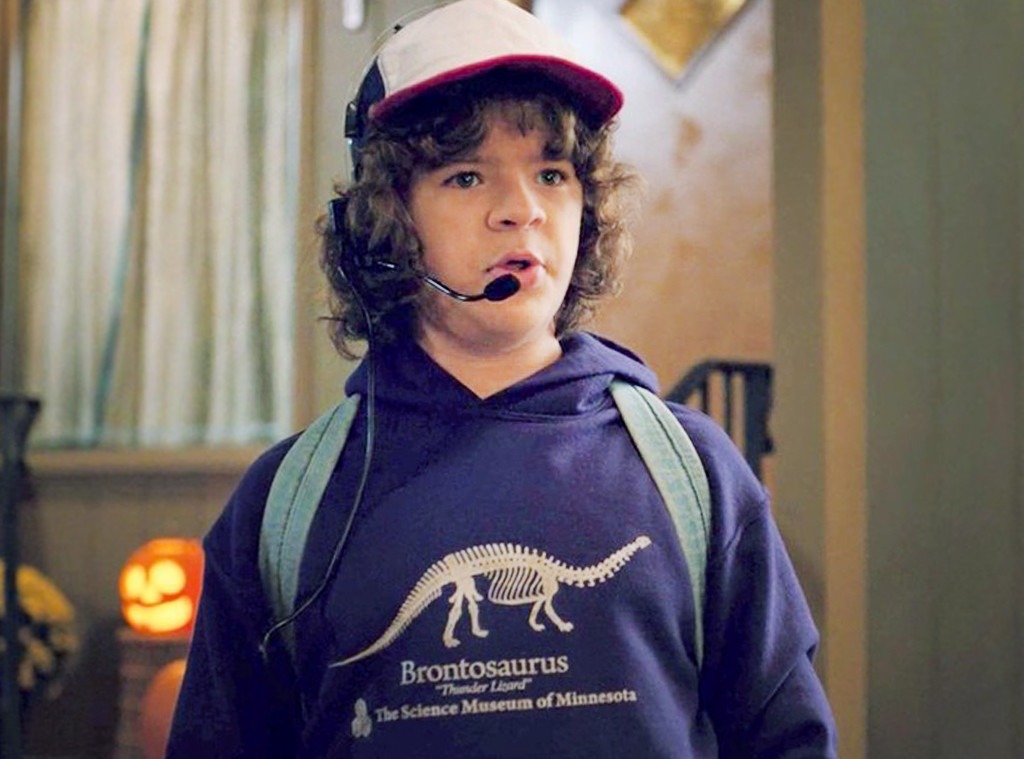 NETFLIX
Showing your Stranger Things pride just got easier and more affordable.
Target has teamed up with Netflix to bring you the greatest '80s fashion from the hit show. The collaboration includes short and long sleeve T-shirts and a very special sweatshirt—Dustin's purple dinosaur hoodie.
Does it look familiar? The Brontosaurus hoodie from the Science Museum of Minnesota that star Gaten Matarazzo wore to portray Dustin Henderson went viral after fans noticed where it was from. In response, the museum placed the vintage sweatshirt in reproduction and sold over 10,000. Without much experience in mass production, however, the educational institution welcomed the collaboration with the megastore.
Whether you follow the science fiction series or not, this collection meant for everyone. The prices of the collection ranges from $12.99 to $24.99, with the unisex sweatshirt as the most expensive piece. And, the megastore will provide sizes XS-XXL, starting the end of February.
There's no denying that Stranger Things and its insanely adorable cast have had major impact on fashion.
Like the show, watching a small group of pre-teens actors conquer the unknown—in this case, the red carpet, fashion shows and promo events—has been thrilling. From Millie Bobby Brown's boundary-pushing yet age appropriate style to Caleb McLaughlin and Gaten Matarazzo's award ceremony suits, the stars are well dressed on and off set. 
The '80s inspired looks from the show, as well as its graphics, have also made it into designer houses with brands like Louis Vuitton buying into the franchise. In 2016, Nicolas Ghesquière, the creative director of the brand, brought Millie, Caleb and Gaten to the Louis Vuitton headquarters and ended up creating a T-shirt with the show's promotional poster on the front for the Spring 2018 runway.