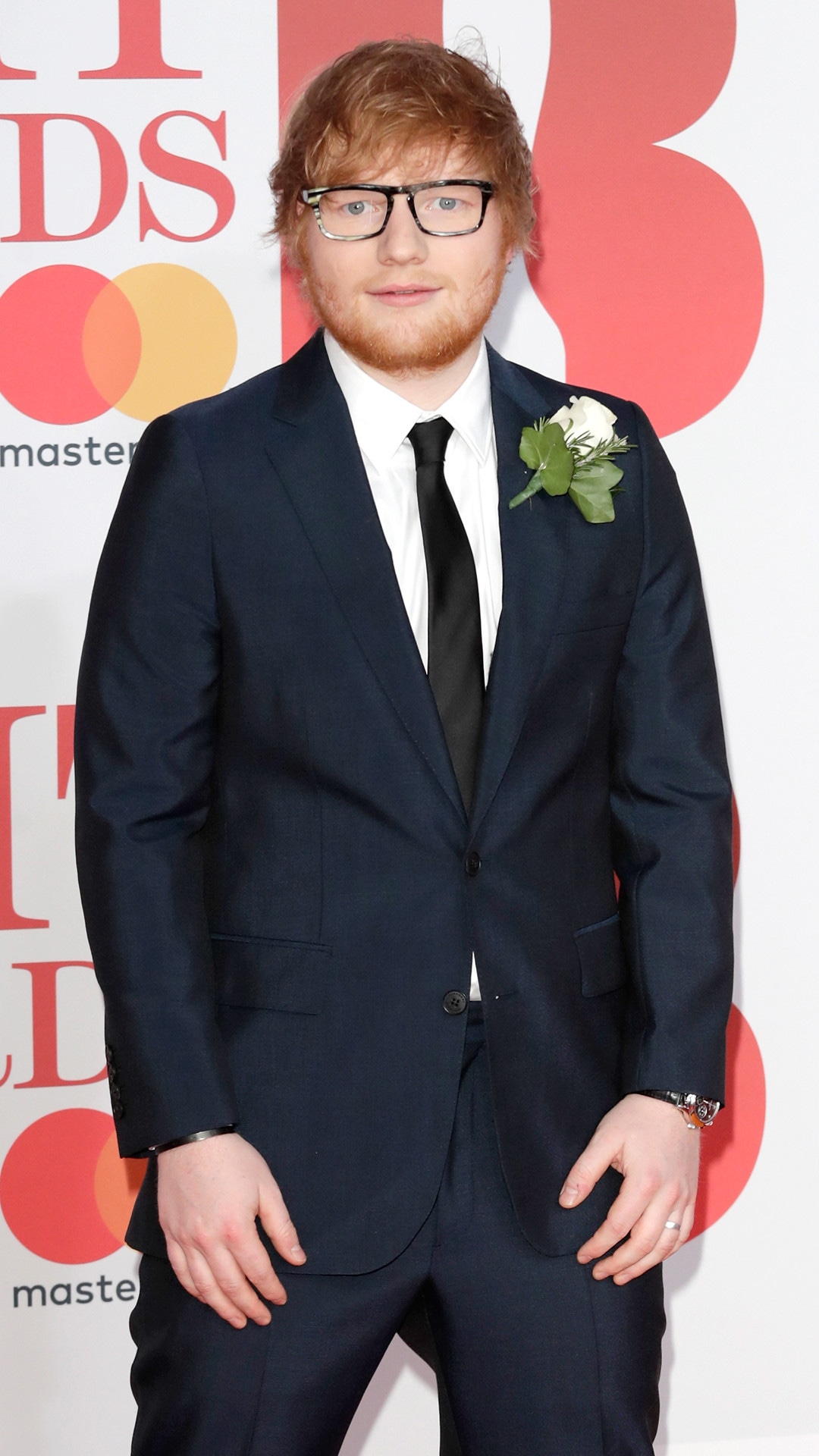 John Phillips/Getty Images
Did Ed Sheeran and Cherry Seaborn secretly tie the knot?
The "Perfect" singer has been sparking marriage rumors in the last week after being spotted wearing what looks like a wedding ring. Sheeran recently was photographed wearing the ring during a performance in London and continued to fuel marriage speculation by wearing the same ring to the 2018 BRIT Awards on Wednesday.
Responding to the marriage speculation, Sheeran told Sky News at the award show that it's an engagement ring that he's wearing.
"It's an engagement ring," Sheeran said. "Because I feel like...I don't know, I feel like it's good to both do things."
When asked when the big day will be, Sheeran said it will be "a situation like this where no one knows."
During the BRITs, Seaborn was by Sheeran's side as he won the Global Success Award. It was unclear if Seaborn was just wearing her engagement ring or if there was a band around her finger as well. The couple shared a kiss before he took the stage to accept the award, but Sheeran didn't thank his longtime love during his speech.
Back in January, Sheeran announced his engagement to Seaborn on Instagram. "Got myself a fiancé just before new year," Sheeran wrote alongside a sweet photo of the couple. "We are very happy and in love, and our cats are chuffed as well xx."
Days later, Seaborn was spotted wearing her gorgeous engagement ring while out and about in London.
Sheeran and Seaborn first met in high school and reunited at Taylor Swift's Fourth of July party in the summer of 2015. The couple began dating and celebrated their first anniversary at Swift's Rhode Island home in July 2016.
In a 2017 Radio.com interview, Sheeran revealed that Seaborn was the inspiration for his hit song "Perfect," sharing that he wrote the song following a wild night at singer James Blunt's house in Ibiza.
"We got really hammered and took our shoes off and danced on his lawn and then jumped in the pool," Sheeran said. "And then the next day I was like, 'That's a cool story,' so I put it in a song."
What do you think about Sheeran's ring? sound off in the comments!