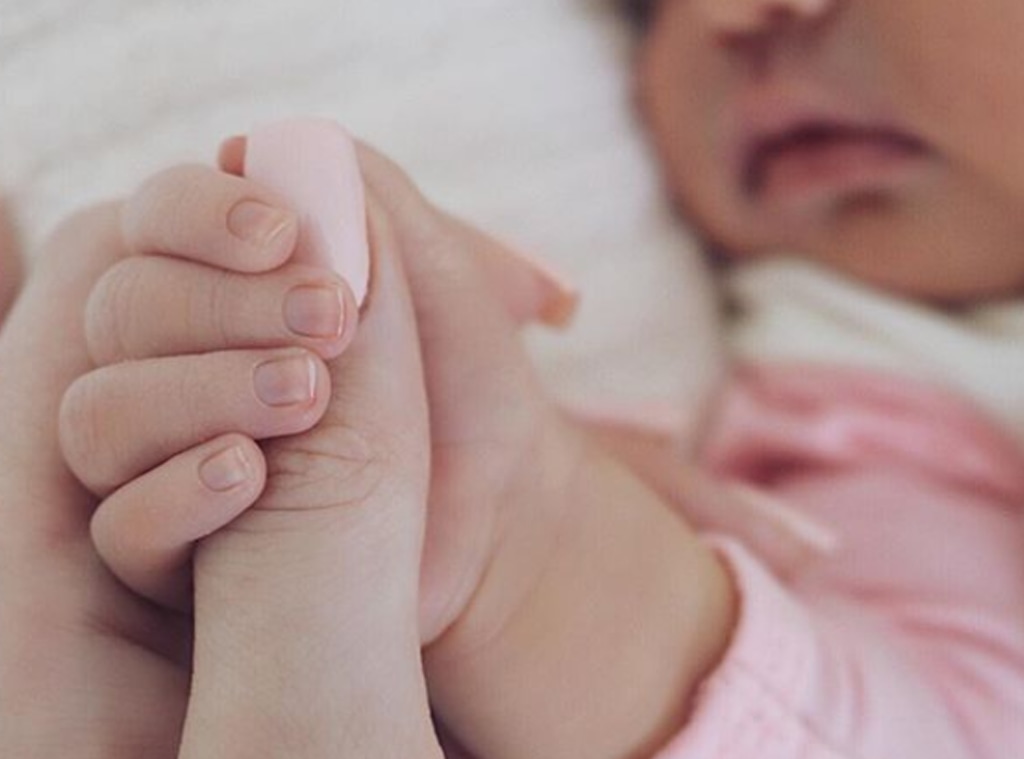 Instagram
It sounds like Kylie Jenner's daughter Stormi is taking after her gorgeous mama in the looks department!
The new mom took to Twitter Wednesday to answer fan questions and of course the topic of Kylie's two-week-old bundle of joy came up when one fan asked how baby Stormi is doing.
"She's good," Kylie wrote, adding, "still staring at her all day. she looks just like me when i was a baby."
Too cute!
Kylie has only released one photo of her and Travis Scott's first child together. On Feb. 6, the Lipkit mogul announced Stormi's name with a sweet snapshot of the newborn grasping Kylie's finger.
The precious pic doesn't show Stormi's full face, just a preview of her lips, nose and cheeks.
Kylie's photo of Stormi became the most-liked Instagram photo ever with 14.1 million likes and 536K comments in just one day!
Kylie has been lying low since giving birth almost three weeks ago.
The new mom has also been recovering from a bit of a cold. After tweeting "toooo sick" a few days ago, she updated fans on her health today writing, "finally feeling better."
Keeping Up With the Kardashians returns this September, only on E!