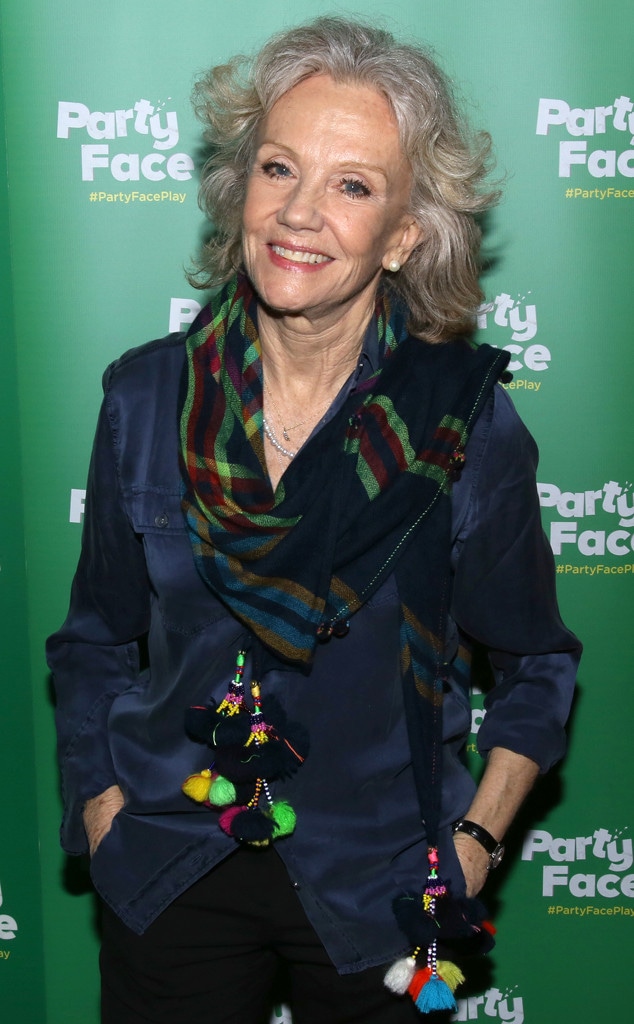 Walter McBride/Getty Images
In a world where pop culture is alive and well 24/7, it's hard to imagine a Hollywood actress not realizing she was an Oscar winner.
But according to Hayley Mills, she didn't realize just how special her role in Pollyanna was until after the biggest award show of the year.
Back in 1961, the then child star won the Academy Juvenile Award. But instead of accepting the award in front of her peers, Annette Funicello accepted the trophy on her behalf.
"I was actually at boarding school in England, and I didn't know anything about it until it turned up. Like, 'Oh, that's sweet. What's that?' I was told, 'Well, this is a very special award,' but it was quite a few years before I began to appreciate what I had," Hayley shared with Entertainment Weekly.
Loomis Dean/The LIFE Picture Collection/Getty Images
She continued, "It really wasn't until the 75th Oscar ceremony, where I was one of the [former] winners on stage. The curtains parted, and I found myself staring out at the Kodak Theatre, and I looked straight at Richard Gere and [Martin] Scorsese, and nearly fainted. I thought, 'My God, I'm actually a part of this!' I hadn't ever felt that connection, and it was extraordinary. My heroes were on that stage with me, and I was considered to be one of their number!"
Hayley explained to the publication that her parents didn't tell her about the award and didn't send her to the ceremony partly because of her young age.
As for where her Oscar trophy stands today, the former child star isn't quite sure where it could be.
"I'm terribly embarrassed to say this, because it looks so careless, but it has disappeared," she told EW. "In the late '80s, I came to California to do a television series [Good Morning, Miss Bliss]. When I came back from that first year, my little statuette had disappeared, and I never found it. And you know, it's not something you can replace. They've broken the mold. I spoke to the Academy, and I said, 'Well, look, give me a big one then!' [Laughs] They said, 'I'm sorry, it doesn't work like that.' But I'd say for 25 years it was on the mantelpiece in my drawing room, and I was always very proud of it."
Today, Hayley is displaying her talents in the off-Broadway play Party Face. She also is enjoying time with some young family members.
"I've got four grandchildren now, and that's an amazing, fabulous experience, and I can't wait to see them all again, and the fact that I'm still working at this age is extraordinary, you know?" she shared. "I am so surprised and so grateful that I am still paying the bills by doing this!"
Be sure to watch E! News Monday for more Oscar coverage at 7 and 11 p.m., only on E!