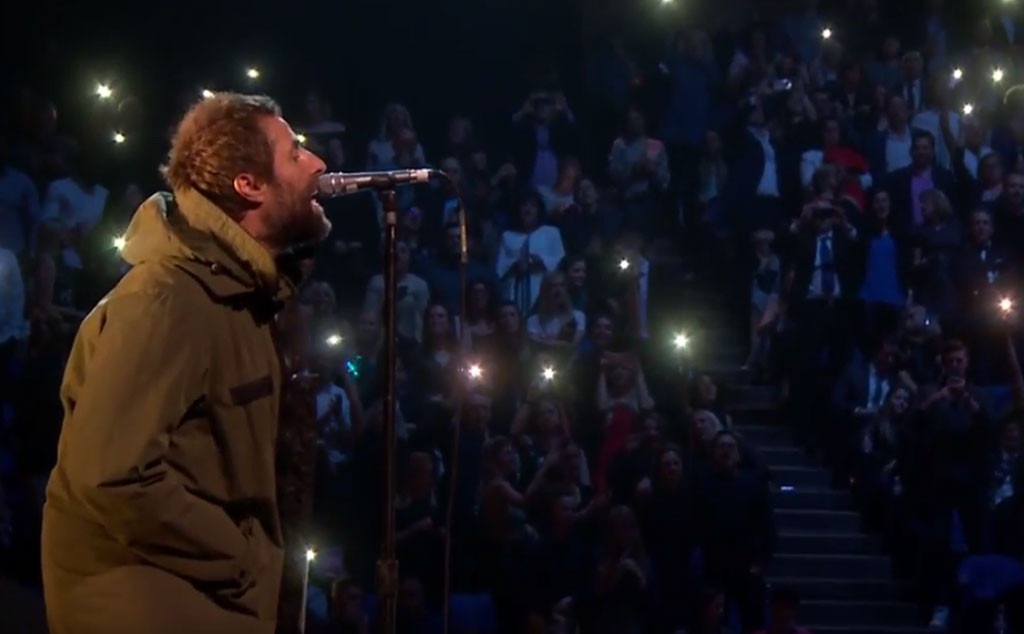 YouTube
Liam Gallagher stepped in for Ariana Grande at the 2018 BRIT Awards on Wednesday and performed a touching tribute to the victims of the May 2017 Manchester terror attack.
Earlier in the day on Wednesday, a source confirmed to E! News that Grande is sick and was forced to pull out of the surprise tribute. The singer was still planning to attend the award show after recently falling ill, but was ordered by her doctor to not fly overseas.
Over an hour into the award show, Gallagher took the stage and performed a rendition of the Oasis song "Live Forever."
Attendees at the BRITs, including Ed Sheeran, stood up and were seen singing along to the song during the tribute performance.
The Mirror reported earlier in the day on Wednesday that Gallagher had stepped in at the last minute to perform at the show.
"Liam has saved the day by stepping in at the last minute. It's a perfect choice," a source told the publication.