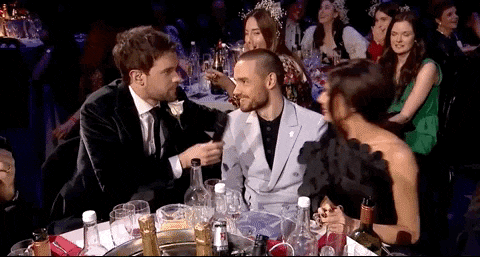 YouTube
TMI Alert!
Liam Payne was asked a naughty question at the 2018 BRIT Awards on Wednesday about his and Cheryl Cole's sex life.
"You're performing later, you're going a performance from Fifty Shades of Grey movie [sequel—Fifty Shades Freed]," host Jack Whitehall said to the two, sitting together in the audience. "Sounds pretty saucy. Um, is there a safe word?"
"She knows that," replied Payne, 24, laughing and pointing at his partner.
"'Don't stop,'" said Cole, 34, causing Payne to erupt in more laughter.
The two have been together for more than a year and share an 11-month-old son, Bear. The BRITs host had Cole and Payne wave onscreen to the "little fellow watching at home," before joking, "Hello Niall [Horan]!"
Recently, Cole and Payne were the target of split rumors.