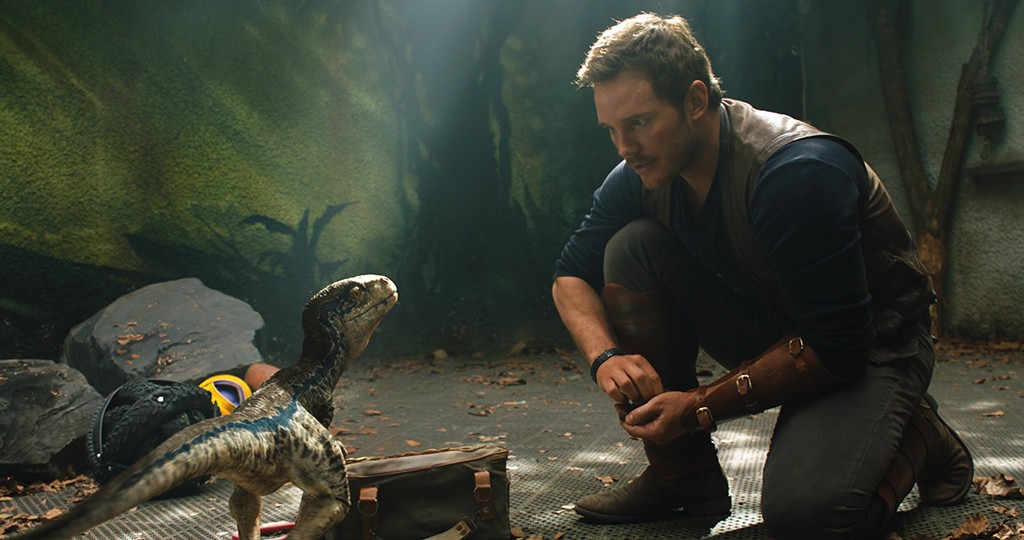 Universal Pictures
Great news, Jurassic World fans: While the sequel isn't even out yet, the franchise is getting a third movie.
Universal Pictures announced on Twitter on Wednesday that "Jurassic World 3 will be released June 11, 2021." Franchise newcomer Emily Carmichael will co-write the new film with Colin Trevorrow, the director of the 2015 reboot and co-writer of the upcoming sequel Jurassic World: Fallen Kingdom, the studio confirmed on its website, citing a Hollywood Reporter report.
The outlet said Trevorrow will return as an executive producer, along with Steven Spielberg, who directed the movie that started it all, the 1993 film Jurassic Park.
Carmichael co-wrote the upcoming sequel Pacific Rim Uprising and also worked on the script for Disney's reboot of the 1979 sci-fi film The Black Hole. 
Watch:
Bryce Dallas Howard Teases "Jurassic World" Sequel
Jurassic World was released in 2015 and made more than $1.6 billion worldwide. Chris Pratt and Bryce Dallas Howard reprise their roles of raptor trainer Owen Grady and park operations manager Claire Dearing in Jurassic World: Fallen Kingdom, which also sees Jeff Goldblum reprising his Jurassic Park role of Dr. Ian Malcolm.
The studio has not confirmed whether the three stars will return for the third film.
Jurassic Park: Fallen Kingdom hits theaters on June 22.