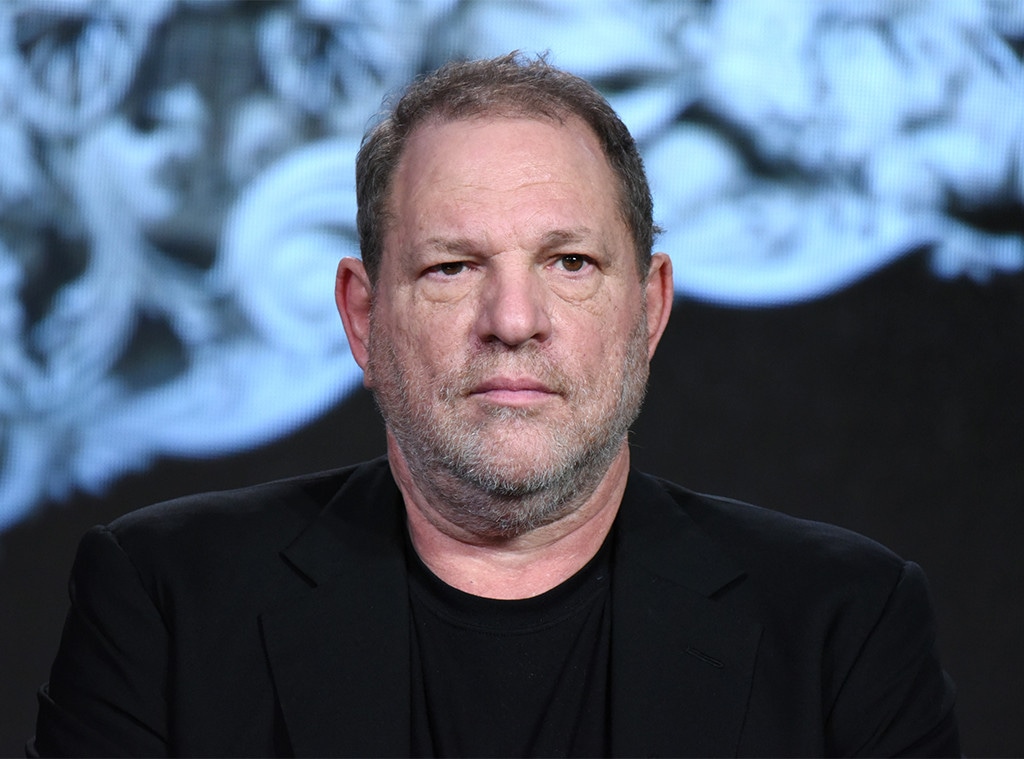 Richard Shotwell/Invision/AP
UPDATE: Meryl Streep released the following statement to E! News: "Harvey Weinstein's attorneys' use of my (true) statement—that he was not sexually transgressive or physically abusive in our business relationship- as evidence that he was not abusive with many OTHER women is pathetic and exploitative."
The actress continued, "The criminal actions he is accused of conducting on the bodies of these women are his responsibility, and if there is any justice left in the system he will pay for them- regardless of how many good movies, made by many good people, Harvey was lucky enough to have acquired or financed."
______
Harvey Weinstein is trying to use actresses' words for his own defense. 
In a newly filed response to a proposed class action lawsuit by six women against him and his former businesses, including The Weinstein Company, and his brother Bob Weinstein, the disgraced Hollywood producer's attorneys have cited some actresses' comments about him to help discredit the class allegations within the lawsuit and dismiss 10 counts of the complaint. 
In documents filed Tuesday and obtained by E! News, the 65-year-old magnate's attorneys quoted remarks from A-list stars Meryl Streep and Jennifer Lawrence to prove that the class definitions in the lawsuit are "fatally overbroad," and thus, the class allegations should be "dismissed or stricken in their entirety."
James Gourley/BAFTA/REX/Shutterstock
"Here, Plaintiffs seek a nationwide class of "[a]ll women who met with Harvey Weinstein in person (i) to audition for or to discuss involvement in a project to be produced or distributed by either The Weinstein Company Holdings, LLC or, prior to September 30, 2005, Miramax LLC, or (ii) in a meeting or event facilitated, hosted, or underwritten by TWC," the memo states. 
"As drafted, [the proposed class definitions] would include all women who ever met with Weinstein, regardless of whether they claimed to have suffered any identifiable harm as a result of that meeting. Such women would include, presumably, Jennifer Lawrence, who told Oprah Winfrey she had known Weinstein since she was 20 years old and said 'he had only ever been nice to me,'...and Meryl Streep, who stated publicly that Weinstein had always been respectful to her in their working relationship."
Speaking to Winfrey in an interview for The Hollywood Reporter, Lawrence said, "Just speaking for myself, I had known him since I was 20, and he had only ever been nice to me—except for the moments that he wasn't, and then I called him an a--hole, and we moved on. He was paternal to me."
As for Streep, she addressed the initial allegations against Weinstein in a statement in October 2017, saying in part, "One thing can be clarified. Not everybody knew. Harvey supported the work fiercely, was exasperating but respectful with me in our working relationship, and with many others with whom he worked professionally."
In regard to Gwyneth Paltrow, who claimed Weinstein sexually harassed her when she was 22 years old, Weinstein's attorneys used her success after the alleged encounter to poke holes in the women's class action claims of duress.
"The specific facts alleged call into question the veracity of the general allegations that putative class members were under duress. For example, Gwyneth Paltrow was allegedly harassed during the filming of Emma in 1994, which allegedly caused her to fear the prospect of being fired," the memo reads in a footnote. "Yet, Paltrow went on to star in another Weinstein production—Shakespeare in Love— for which she won an Academy Award in 1998...Paltrow was not so offended that she refused to work with Weinstein again, nor did her career suffer as a result of her rebuffing his alleged advances."
Meanwhile, The Weinstein Company issued its own response to the lawsuit on Tuesday, claiming Harvey acted alone. 
E! News has reached out to all three actresses for comment.