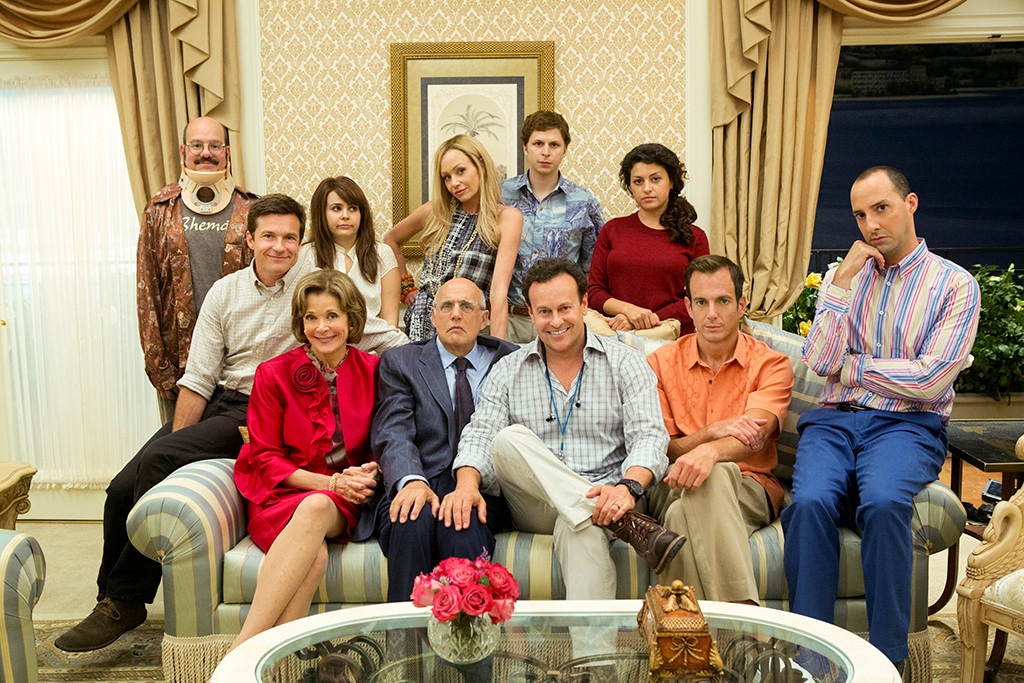 Netflix
Several of Jeffrey Tambor's co-stars stand behind the actor, according to Arrested Development's David Cross.
In a new interview with amNY, the actor believes many who worked with Jeffrey on the comedy series support him amid sexual harassment accusations. Jeffrey has denied any and all claims.
"I can't speak for everybody, but I know there are a number of us who stand behind him—from the limited amount we know, we stand behind Jeffrey—and I am one of them," David shared with the publication. "I think it's very curious that Amazon didn't make public the results of their internal investigation. I'm not sure why they would do that. I just know the whole thing is rather curious to me."
Back in November, Jeffrey announced he was walking away from Transparent and the role that earned him two Emmy Awards.
"Playing Maura Pfefferman on Transparent has been one of the greatest privileges and creative experiences of my life. What has become clear over the past weeks, however, is that this is no longer the job I signed up for four years ago," he said in a statement to Deadline. "I've already made clear my deep regret if any action of mine was ever misinterpreted by anyone as being aggressive, but the idea that I would deliberately harass anyone is simply and utterly untrue. Given the politicized atmosphere that seems to have afflicted our set, I don't see how I can return to Transparent."
Michael Buckner/Getty Images for Netflix
Just a few weeks earlier, Deadline reported that Jeffrey was being investigated by Amazon Studios after his former assistant accused the actor of being inappropriate. Jeffrey would call the allegations "baseless."
"I am aware that a former disgruntled assistant of mine has made a private post implying that I had acted in an improper manner toward her," the actor said in a statement to KNBC. "I adamantly and vehemently reject and deny any and all implication and allegation that I have ever engaged in any improper behavior toward this person or any other person I have ever worked with. I am appalled and distressed by this baseless allegation."
As for the future of Arrested Development, Netflix recently announced that it would help revive the series. In fact, Jason Bateman announced in May 2017 that he officially signed on for a fifth season.
"We're all done. Hopefully, in the spring it'll be out," David told amNY.
As for whether or not Jeffrey's accusations will impact his role in the series, David added, "I certainly hope not. I doubt it, but I don't know. I'm not in those offices or making those decisions."